Discover more from sprezza
A newsletter exploring menswear and WTF style means.
Stepping Into Ralph Lauren's Genius
Exploring some of the styles that made Ralph such a versatile designer.
Welcome to everyplace. We're a community focused on how to think about men's style. We're not too serious. If you're reading this and haven't joined our community yet, sign up to get dope stories & content sent straight to your inbox weekly. 📨👇🏻
——————————————————————————————————————
Ralph Lauren: the greatest American fashion figure in our history. His work has pushed boundaries we didn't know existed, both on the local and global stage.
It's not just that he created his own world. It's that he shaped others into who they are, and those people have gone on to create their own worlds. Posted this a few weeks back to put into perspective Ralph's immense reach. The measure of his influence is priceless.
This is an attempt to visually explore (and appreciate) the diversity of style that Ralph brought to the fashion world under one, single name. It's a lesson in the beauty he created. Let's take a look…
Bugattis & Black Ties.
Ralph's personal life reflected Purple Label, which is all about class, elegance, and sophistication. Purple Label is about suiting up in formalwear for a night out at the Opera, or driving to a car show around Lake Como in a 1930s Bugatti. It was about elevated living.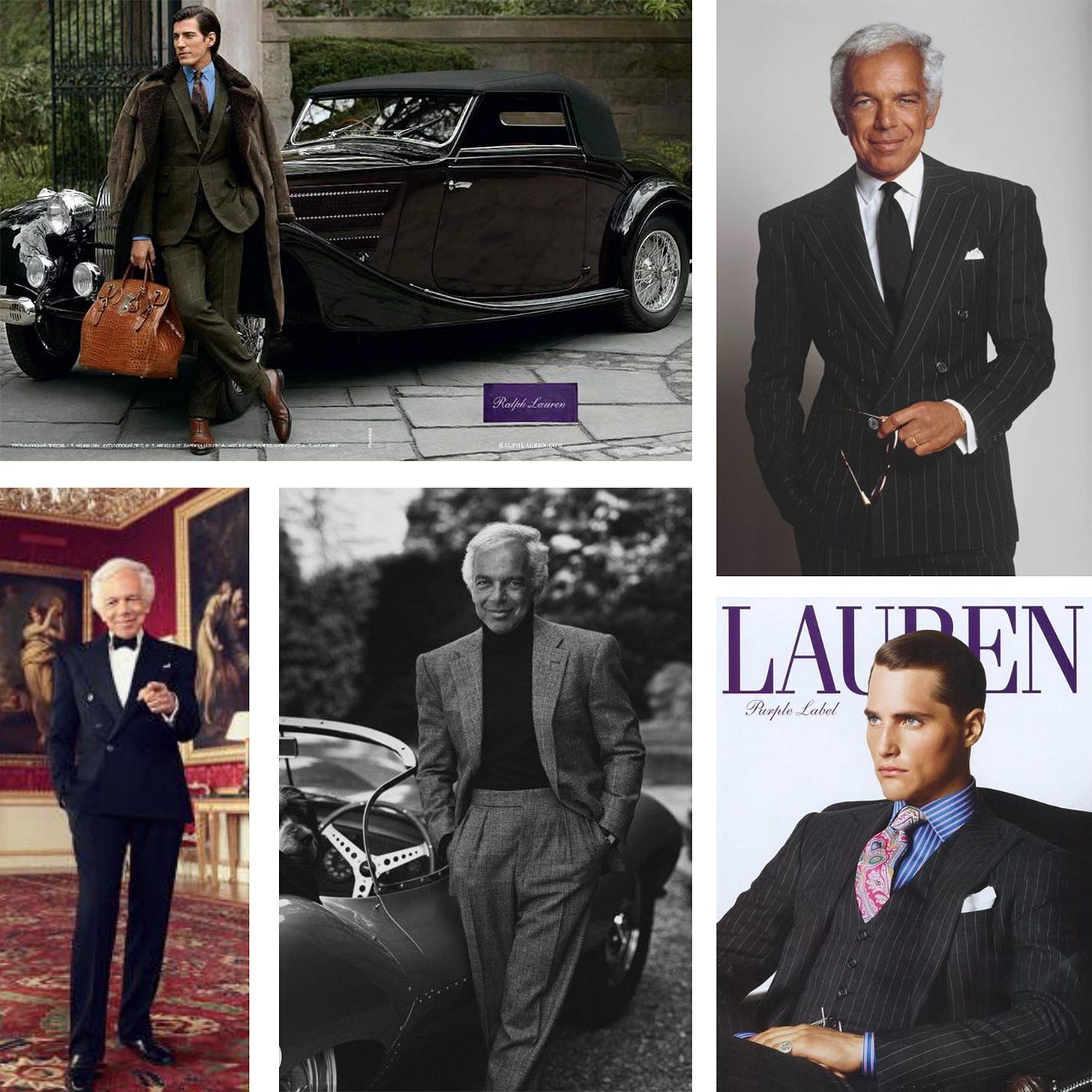 Workwear out West.
As much as Ralph enjoyed extravagance, he also appreciated the simple things in life, like horseback riding, the mountain air, and comfortable, rugged apparel. His obsession with all things western took shape with his famous Santa Fe collection, which he debuted back in the 80s. He would later launch RRL, a display of Ralph's love for workwear and Americana style.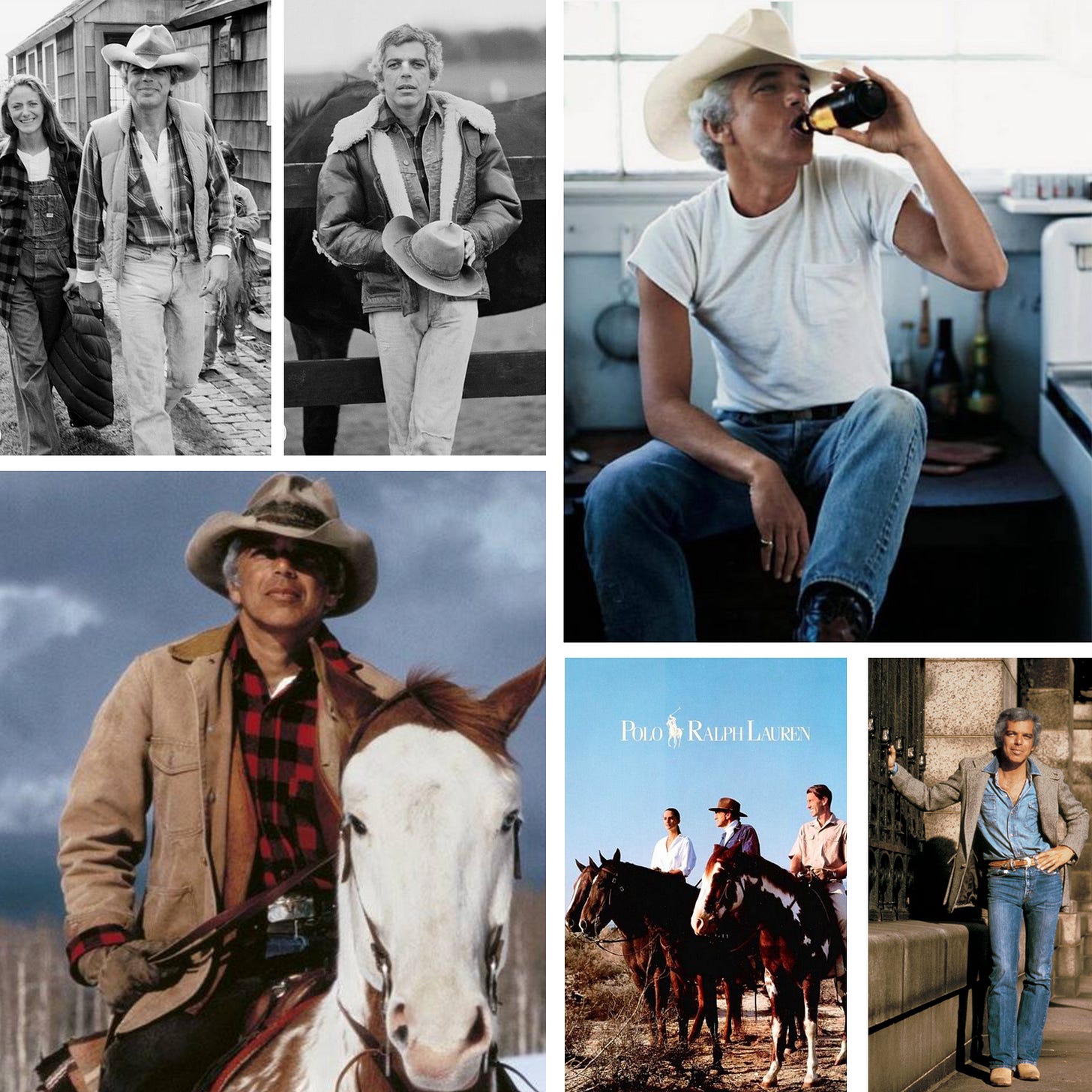 The Collegiate Crux.
When we think of Ralph at his core, Polo Ralph Lauren shines the brightest. It's many things: all-American, New England, rowing, preppy, collegiate, ivy league, rugby. This line become a daily uniform for so many (including us), and for others it was a beacon of inspiration, something to look up to.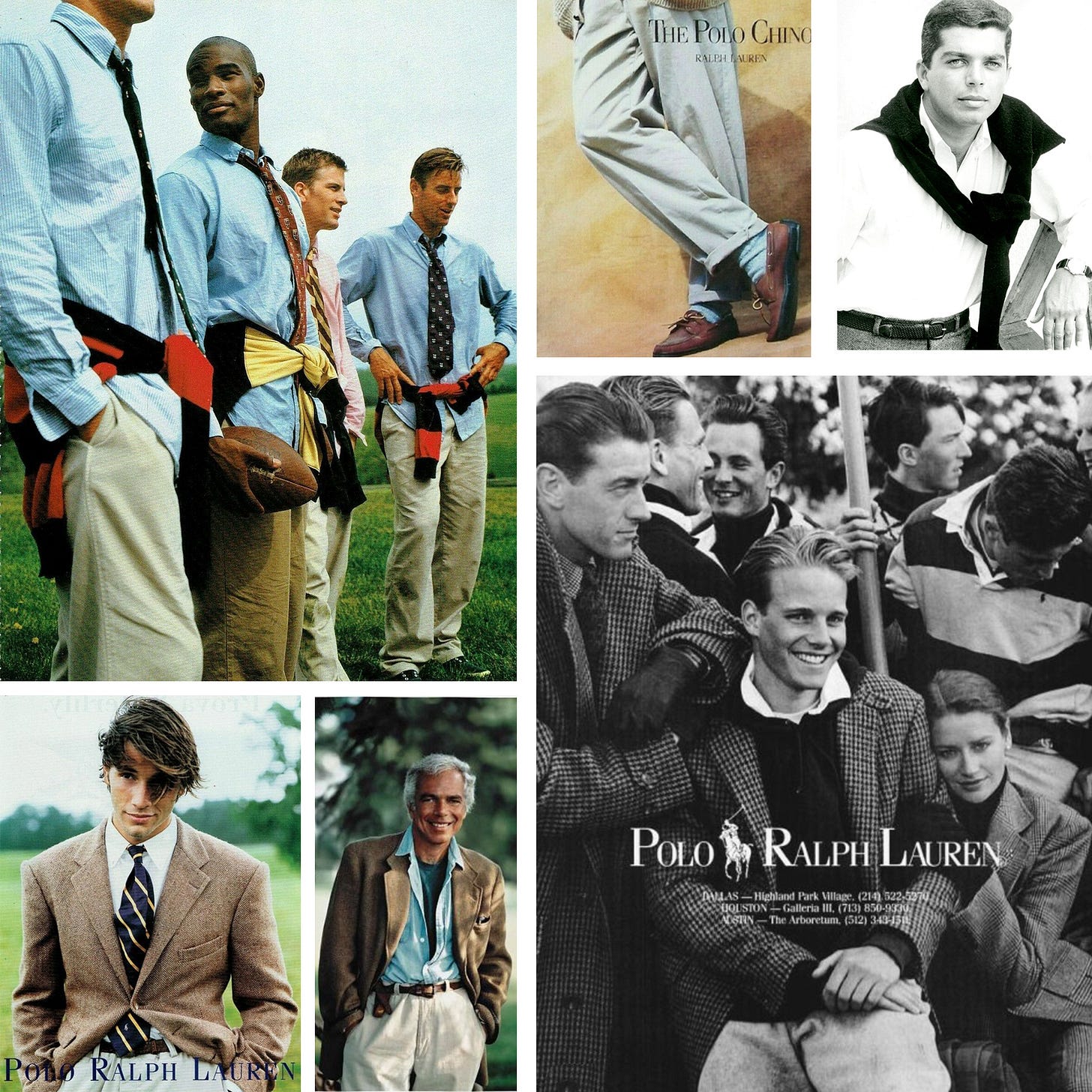 Streetwear, Classism, and Pop Culture.
Last, but not least, (and we've talked about this before) Ralph's appeal breaks socioeconomic boundaries. Back in the 80s, there were groups in New York known for stealing large quantities of Polo and RL apparel in-stores. They would either repurpose and resell it, or keep it for themselves.
Wearing RL in the streets became a middle finger to American elitism, proving that Ralph's clothing belonged to everyone, not just white people.
In 2018, Ralph collaborated with leading streetwear brand, Palace (collaboration below). Even today, hip-hop artists and celebrities still rock RL, from Kanye to Pharrell to Chance the Rapper.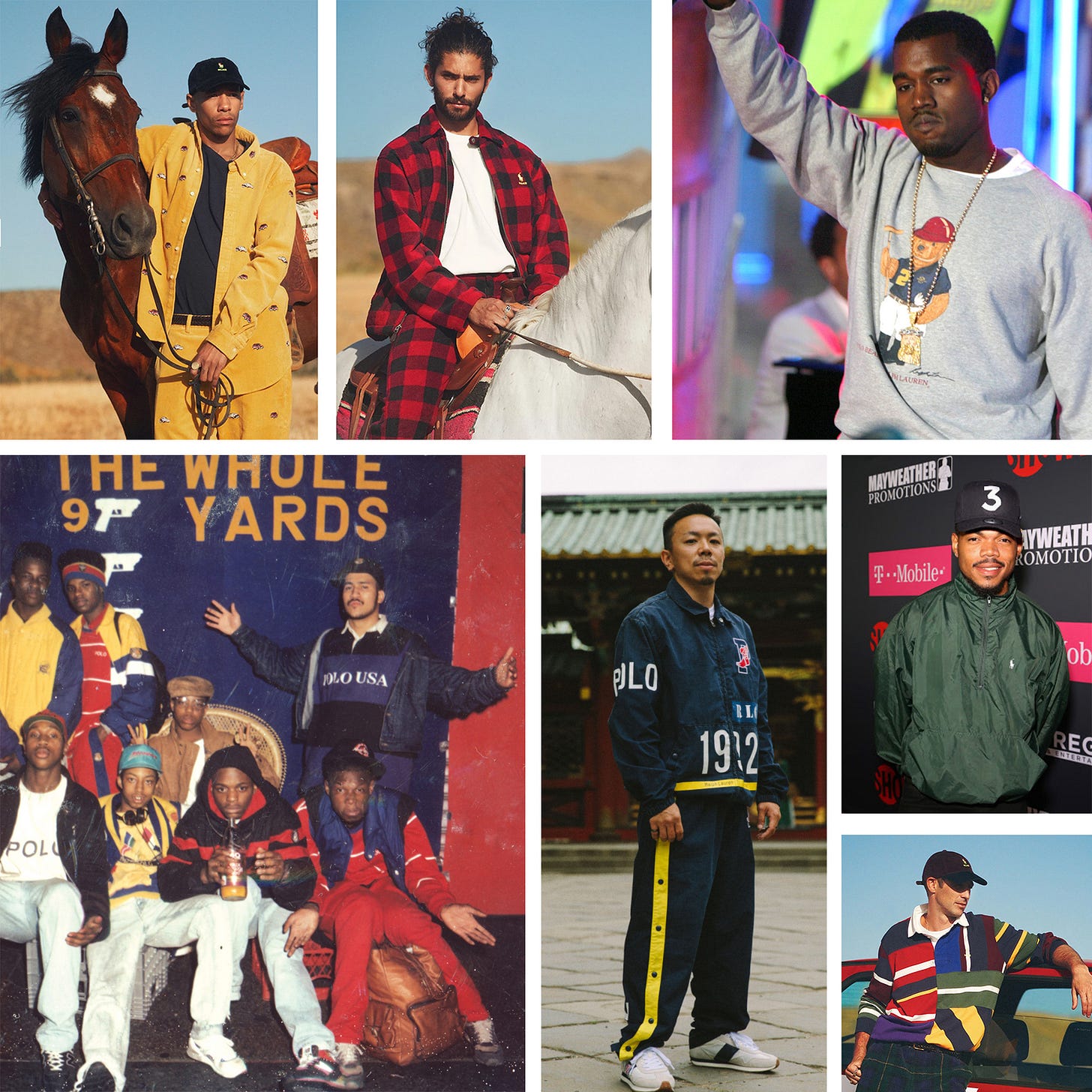 Some Perspective.
The beauty of what Ralph created shouldn't make sense.
All at once, he represents a blend of high society, collegiate prep, western wear, and hip hop.
Today we see many brands fail when they bite off more than they can chew, when they represent too many things to too many people. Somehow, only Ralph could pull this off.
His ability to build worlds around his clothing is remarkable, and something that we must always look back at and appreciate.
With Ralph, you can do anything. You can be anyone.