The Way Aimé Leon Dore Makes You Feel
Streetwear used to be underground. That's changing, and here's how.
Streetwear has evolved dramatically the last few years.
It used to feel underground and rebellious. Obviously, Supreme is the crowning example of this, with its products and community rooted in NYC skate culture (i.e. 1990s).
But these days, what we classify as "street" appeals, in many ways, to the HENRY (high-earning-not-rich-yet) persona.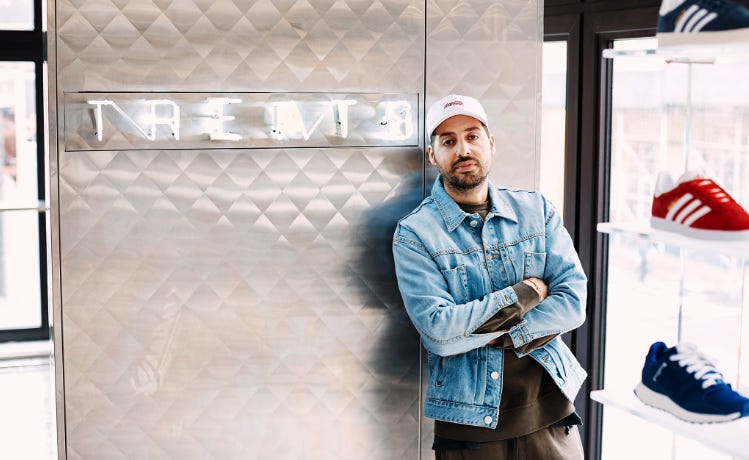 The Supreme x Louis Vuitton collab a few years ago signaled that shift. The two brands tapped figures like Cruz Beckham (see below) and Lewis Hamilton as their ambassadors, and all the OG Supremers freaked out. The hype felt bought ($), not earned.
But as brands evolve, their ability to tell stories changes too.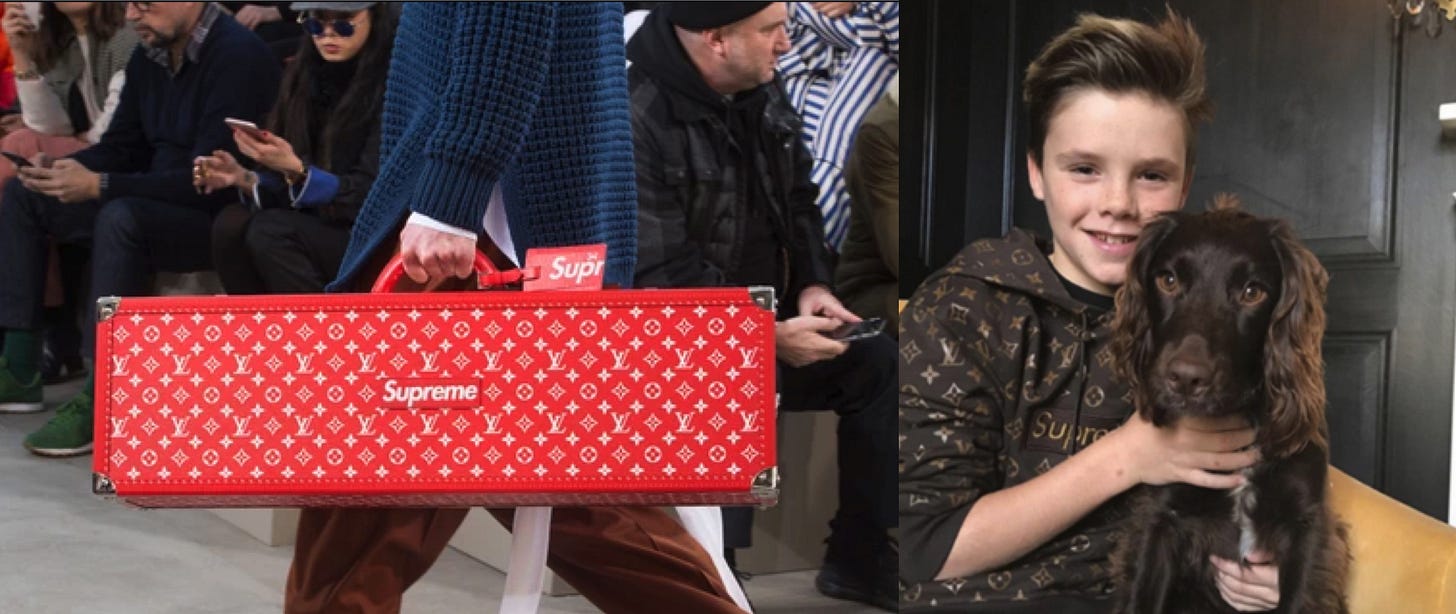 The Streetwear Landscape Today
I see two brands that define what the modern streetwear landscape looks and feels like.
One collab at a time, Aimé Leon Dore and KITH are directing the ship, but they're taking different paths to get there.
Good brand marketing creates this allure that you need something you don't have. Luxury brands own this. They make you want. But I'll take this a step further and say that a great brand can make you feel things you didn't know you could feel. They take you to another place.
Here's how these approaches manifest themselves. Let's start with KITH.
KITH:
Bella Hadid. The G-Wagon. Victor Cruz. The luxe lounge (and outer) wear.
This is where KITH plays. They create a sense of want.
I'm not saying it isn't creative, provocative, or interesting. What I'm saying is that money and connections can buy you a lot.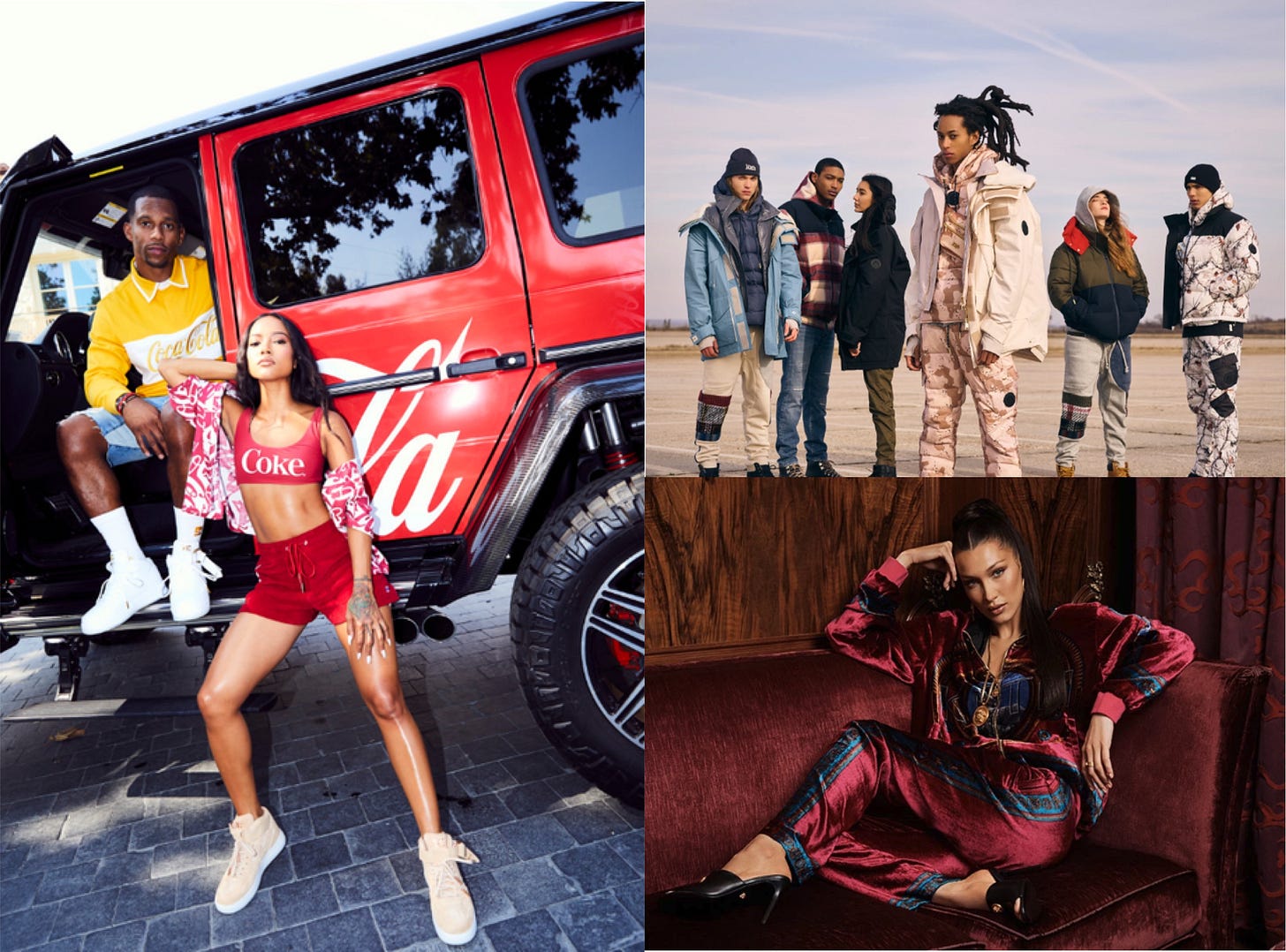 We'll leave it there, because this of an exploration around storytelling.
Aimé Leon Dore:
On the other hand, you've got ALD.
They tell stories with their products.
Designer Teddy Santis (below) started the brand with this in mind.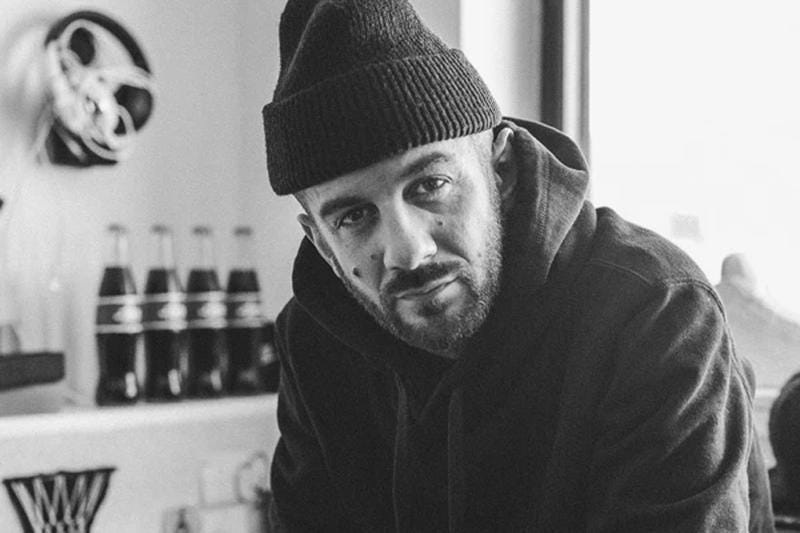 In an interview with SSENSE, Teddy dove into his philosophy around the brand.
"Lots of people are trying to represent that New York vibe... we're representing that era through product...visuals...film, but we're not trying to recreate it."
That sums up ALD well.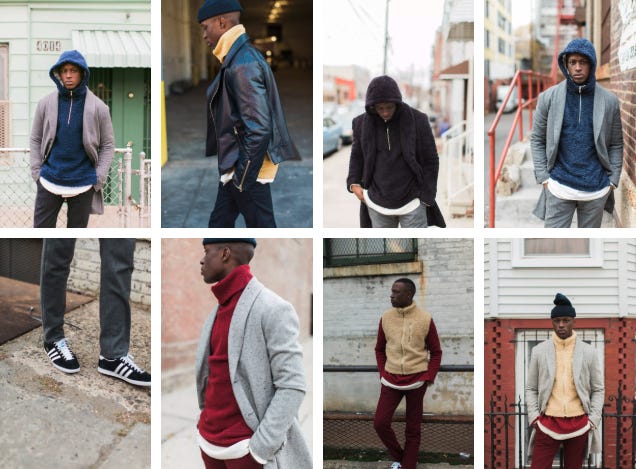 If you're a New Yorker by ALD's standards, Nas and pickup basketball are a few of your teachers.
ALD is Queens, New York, born-and-bred. Their seasonal collections are reflections and iterations on the cultural dynamism that define The City.
ALD and Storytelling
Enter their Fall/Winter 2020 collection, titled: The World's Borough.
It's a masterpiece, and it's exactly what you should feel when watching their campaign video. It's a culmination of all the people, shapes, sizes, and colors that make New York what it is. And after as much of a shit show as 2020's turned out to be, the collection brings you together.
Teddy wants ALD to be New York, and New York to be ALD.
But it's more than that. Last year, Teddy posted this on his Instagram, hinting that he was about to reveal another layer to the ALD brand than what had been created in previous seasons.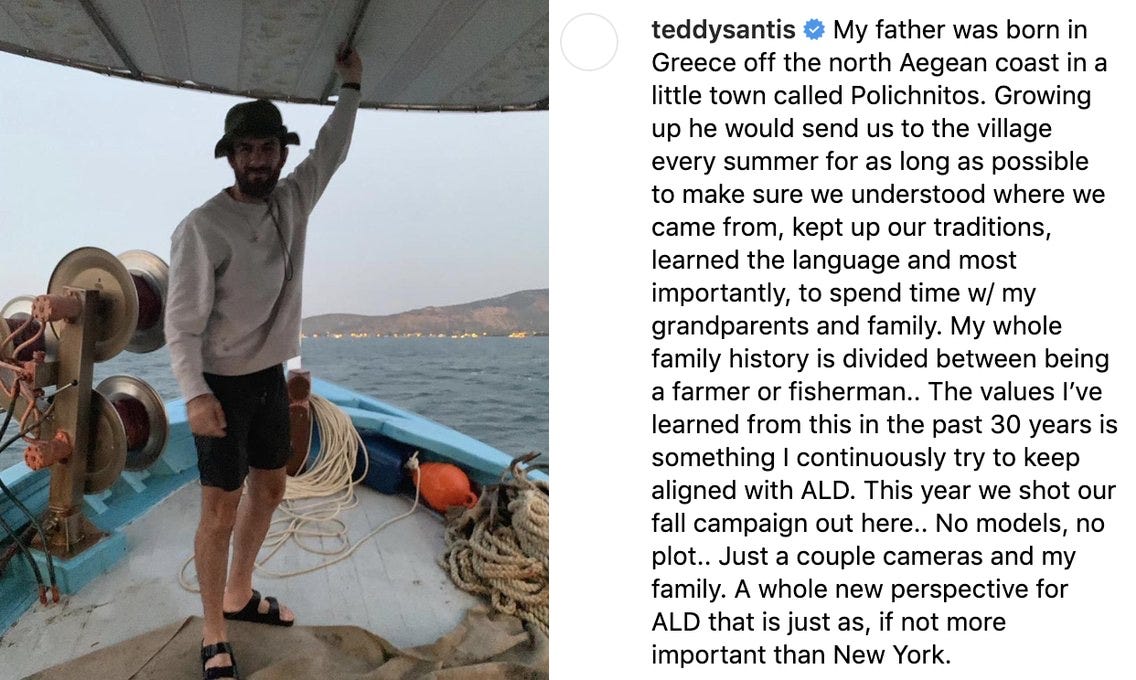 tl;dr- Teddy's Greek.
And for his FW/2019 collection, he did something a little different. He traveled to the homeland and used beautiful Greece on the Aegean Sea as his backdrop.
For Teddy, it's about more than just clothing. It ain't about appeasing the hype-bois.
It's about heritage, remembering, respect, nostalgia.
It's a nod to appreciate where one comes from. Teddy's family moved to NY (where he was born), but some of his family is still in Greece.
So that's who modeled the collection. He dressed his family and friends in ALD and ran around the Greek coast shooting breathtakingly beautiful shots.
You can't buy that kind of authenticity.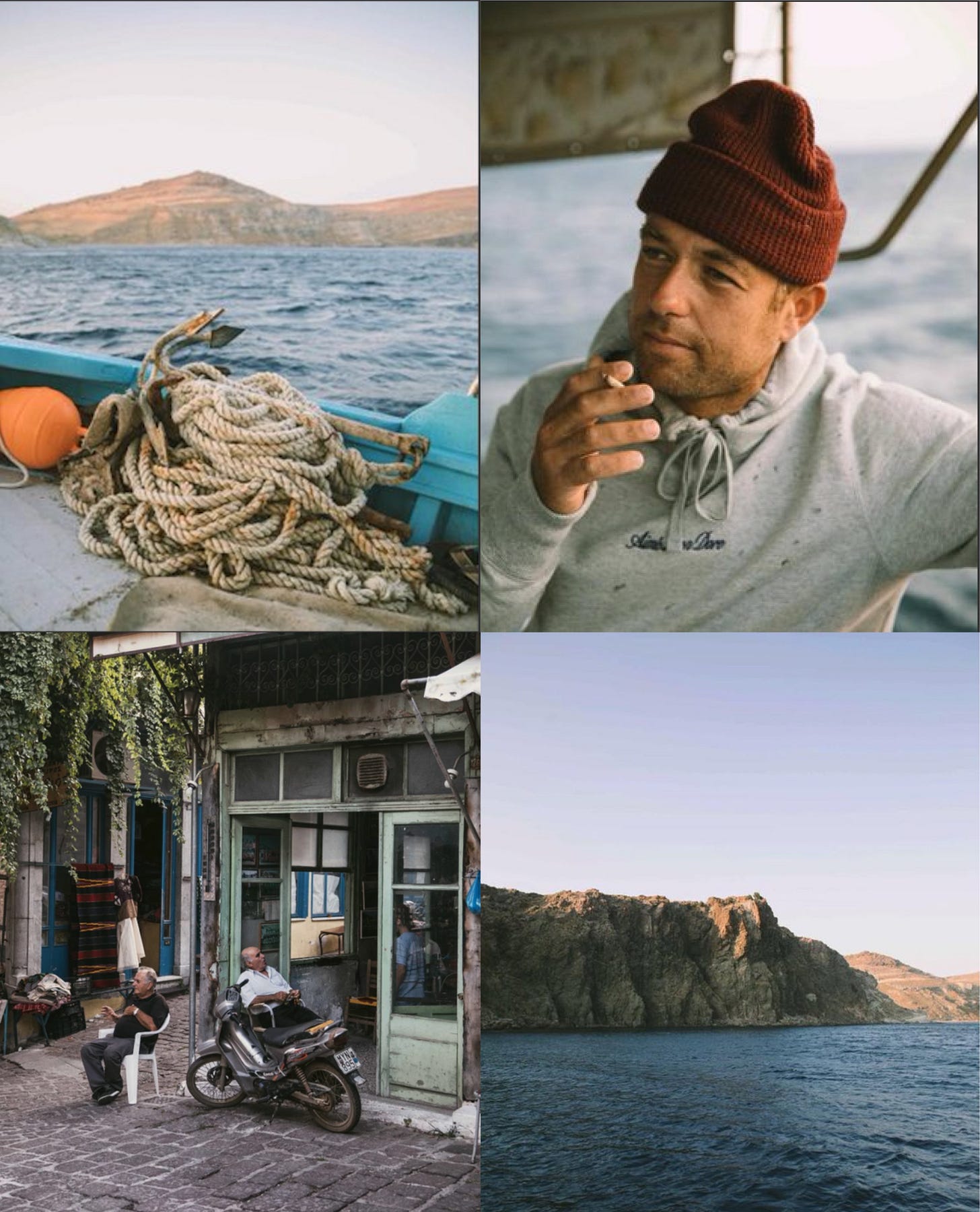 Here is Teddy's grandfather and his cousin, decked in ALD's finest.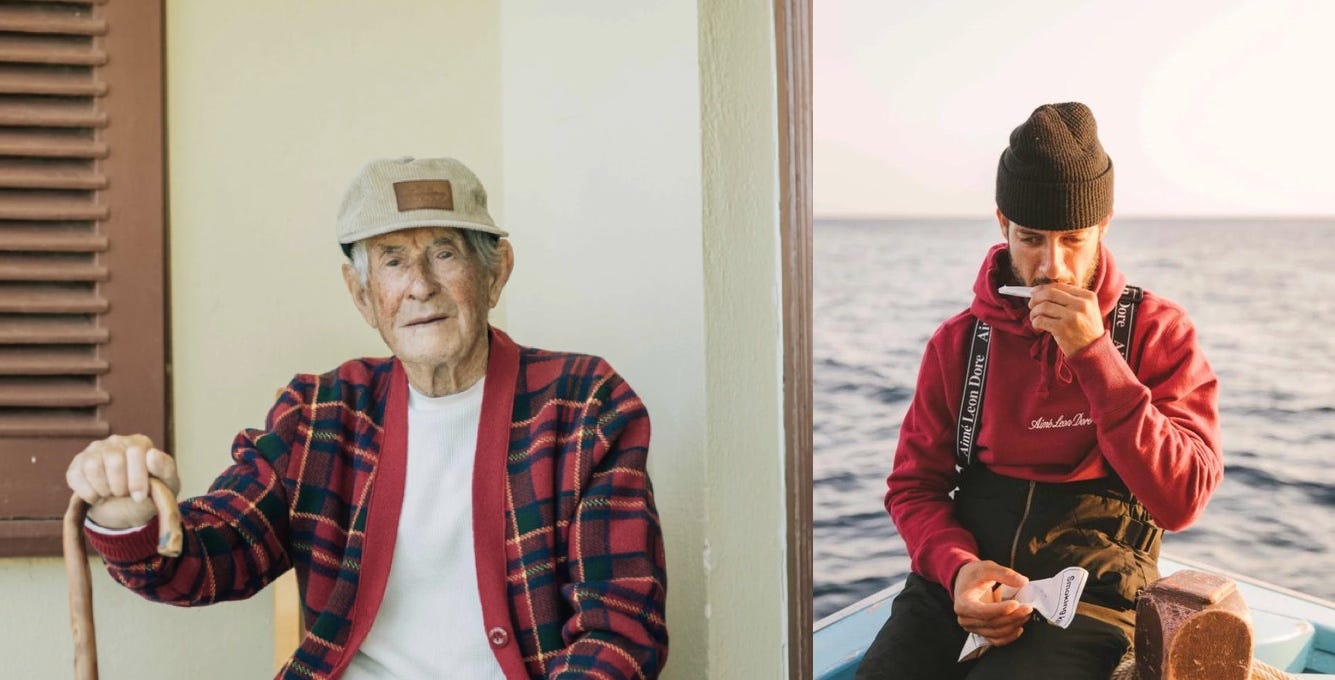 ---
So yeah. We need more brand storytelling like this.
ALD draws you into its story with authenticity, discovery, and taste. KITH buys it. Both work.
But not every brand can replicate what ALD does.
If you can, you win in the long run.