Discover more from sprezza
A newsletter exploring menswear and WTF style means.
The Weekly Roundup // 001
Some things for you to chew on this weekend.
Hi friends-
This is the first of an ongoing series we're kicking off. Every Friday we'll send over some tips, news, resources, or ideas for you to dig into over the weekend. It's usually things we're thinking about, are inspired by, or just generally fascinated with.
Here we go!
Fall Inspiration.
Layer up SZN is upon us. Next week we'll share some Fall tips for layering outfits, but for now take to some old school inspiration like a Pumpkin Spiced Latte. Or whatever you take to.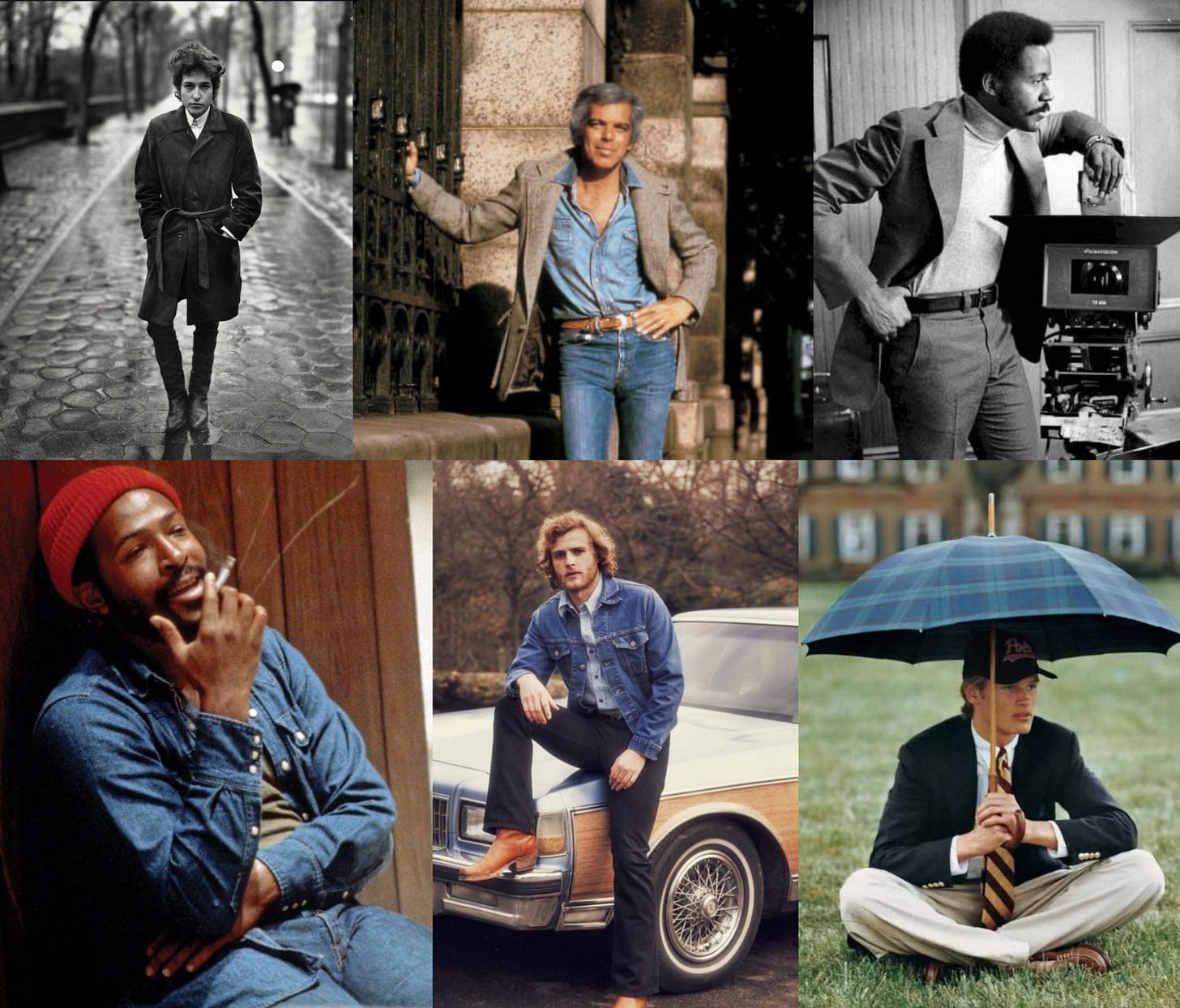 Some tunes for you.
Every 4 months I make a 20-song playlist that matches the vibe I'm feeling for the season. Given that Austin, Texas is in the 60s this week, that's my queue that Autumn is on its way. So put the playlist on repeat this weekend.
Cocktail Recipe.
For those who drink, Negroni Week is here (Sept 14-20 every year). In light of that, we give you a special recipe to try this weekend, made by Kirk (photos too). Enjoy it responsibly!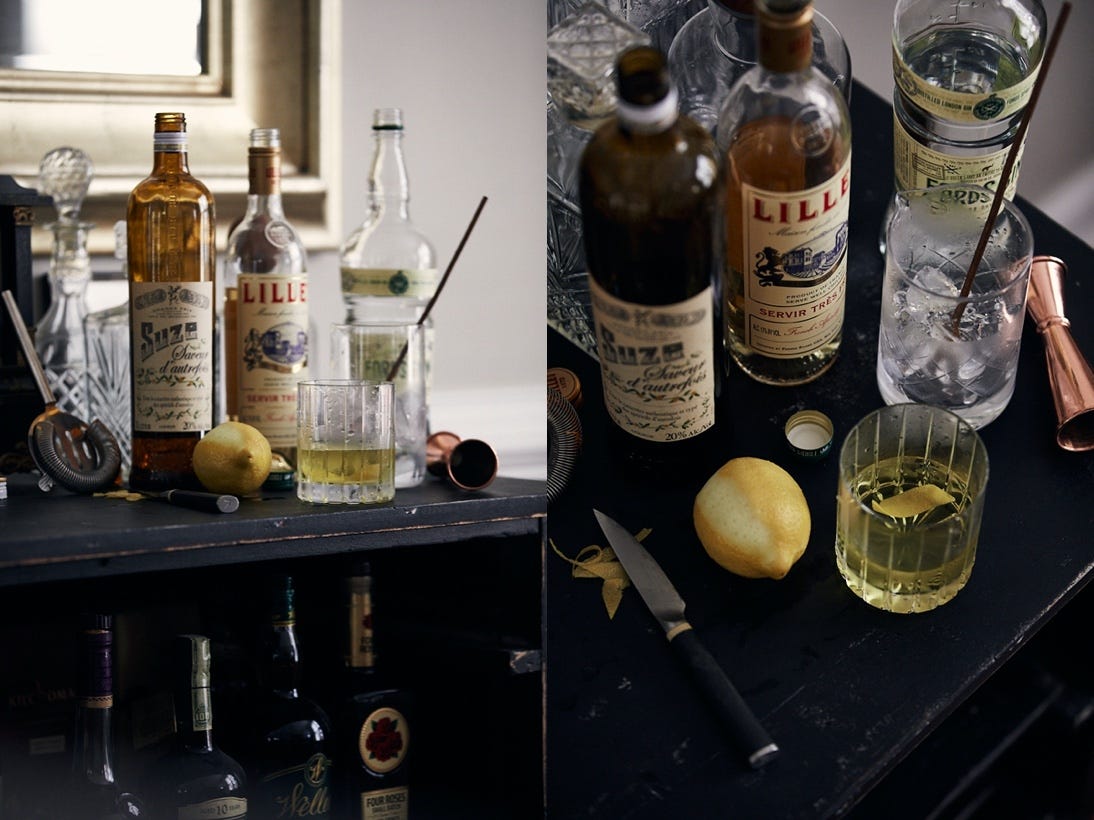 Ingredients:
1.5oz of Ford's gin

1oz of lillet

0.5oz of Suze liqueur

Garnish: lemon twist
Instructions:
Combine all ingredients in a glass, fill it with ice, and stir until it's chilled (roughly 15-30 seconds). Garnish it with a lemon twist.
A little weekend reading.
Everlane secures the bag.
Essentials brand, Everlane, raises $85 Million to offset early damages from the pandemic. They plan to invest that money into sustainability efforts and scaling up growth (shocker).
Travis Scott x McDonald's goes off.
The King of Drops released his quarter-pounder collab with the fast food chain this week, and created merch to go along with it. Including a chicken nugget pillow… for $90. And it (rightfully) sold out.
Luxury Sneakers for $75.
Lifestyle brand, Italic, is out to disrupt the luxury goods space. Known for their at-cost pricing model, they just updated their Common Projects-esque sneaker design, going for $75, proving that you don't need to overpay for top quality goods.
9/11 - Never Forget.
Today we reflect on the ever-somber tragedy of 9/11.
It's just as difficult to process how awful and traumatic that day was. 19 years on, we have our own full-plate of struggles as a nation, but what always encourages me in any tragedy is the way humans band together and lift each other up. Here's to honoring all the innocent and brave people who lost their lives fighting for peace and safety on that day. Thank you.