Discover more from sprezza
A newsletter exploring menswear and WTF style means.
The Weekly Roundup // 006
Style tips & news for you to chew on this weekend.
Welcome to everyplace. We're a community focused on how to think about men's style. We're not too serious. If you're reading this and haven't joined our community yet, sign up to get dope stories & content sent straight to your inbox weekly. 📨👇🏻
——————————————————————————————————————
Copped another coffee table book this week.
It's called This Guy, made by photographer, Jamie Ferguson (@JKFman on IG). It's an editorial book that explores what defines "menswear", told from the perspective of all Jamie's friends, acquaintances, and muses. Have already dug into it the last couple days, and HIGHLY recommend getting it! Grab a copy here.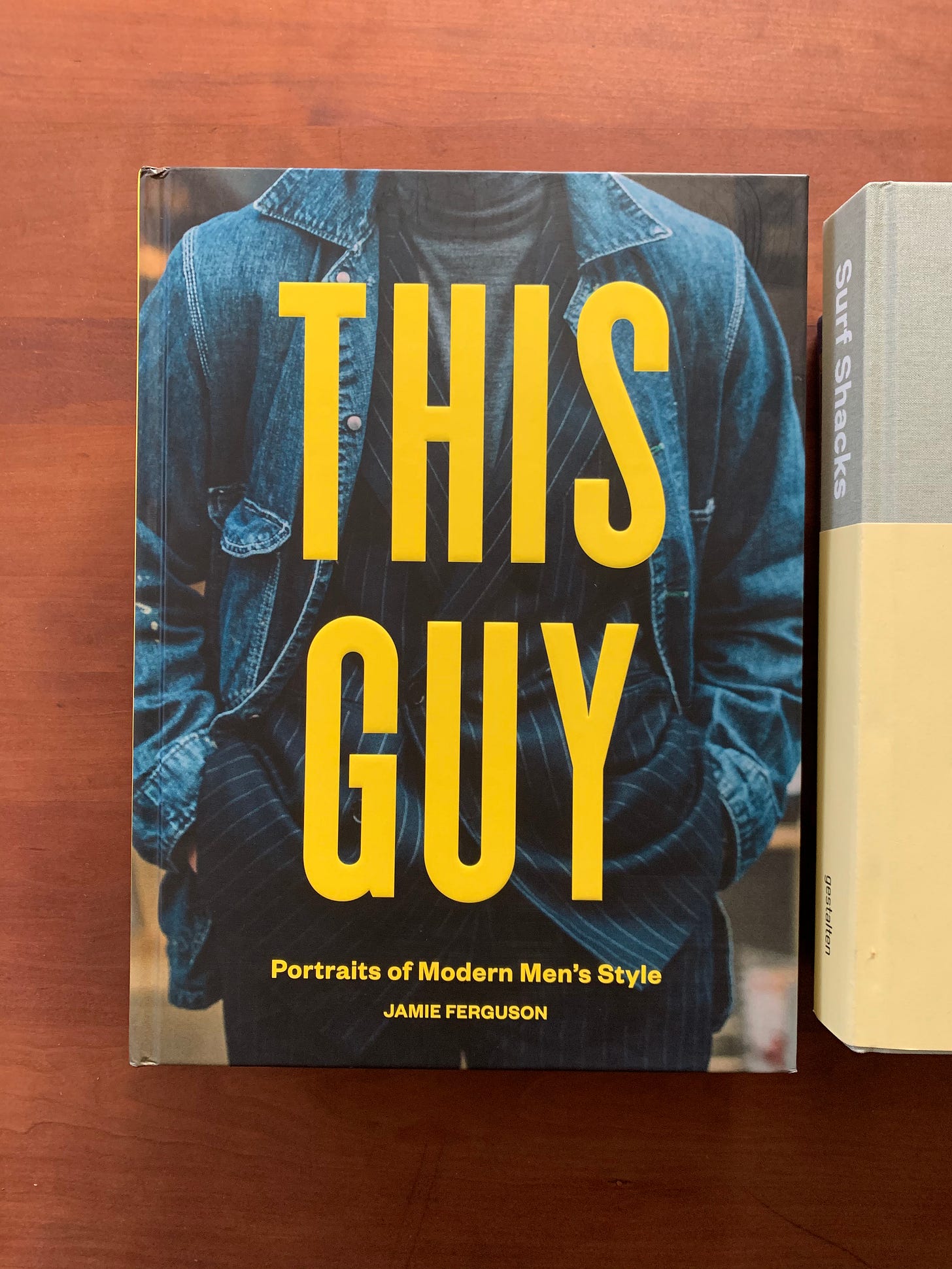 Hot Links:
Digging a little deeper…
FC Barcelona x Thom Browne go again.
Another season, another collab. American designer, Thom Browne, keeps supplying heat for the Spanish giants. Last season he designed their pre-game kits, and this year he made some updates. He's pioneering the way fashion interacts with soccer (football) globally. Would you rock these uniforms? Fashion model, Luka Sabbat, did.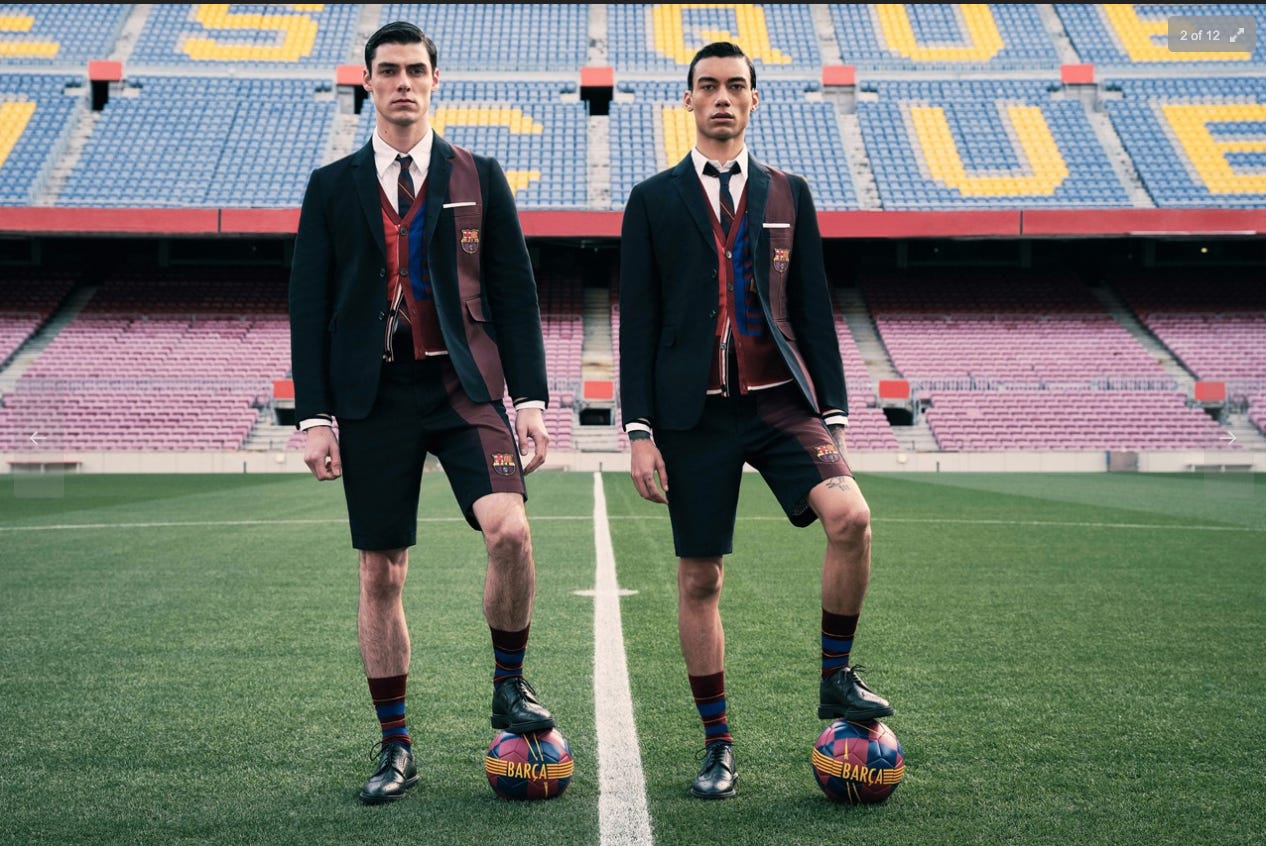 Inside Connor McKnight's fashion closet.
What do you do when you're bored? Whip out your sewing machine and make a new wardrobe. That's what Connor McKnight did. Inspired during lockdown (yeah, it happens), he decided launch a luxury brand and capture his progress through photos. His Instagram is kinda poppin now, and so is his new brand.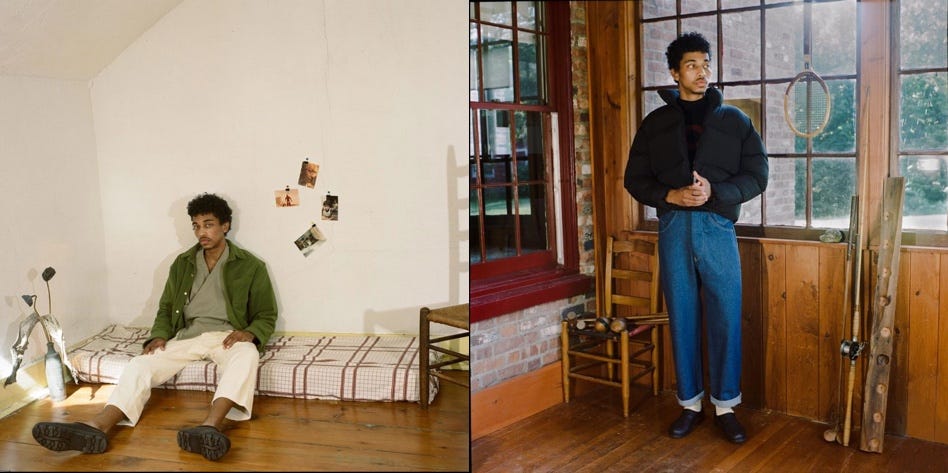 Virgil Abloh x Mike is different.
It ain't fair how wonderful Virgil's mind is. Feels like everything he's about just turns to gold. The Jordan 5 remix is nothing short of nostalgia and swagger. Fully unveiled this week, you can now buy them too. For $1300 on StockX.
i could go on forever about this shoe... **first editors note: tho is to cut the 🕳's out for the full idea
——————————————————————————————————————
We're always looking to make everyplace more interesting and helpful for you. If you got an idea or feedback to share, we want to hear it! Shoot us a note at:
everyplace(dot)co(at)gmail(dot)com.