Discover more from sprezza
A newsletter exploring menswear and WTF style means.
Who Wears Suits Anymore?
A bit on the art of tailored clothing, and how Drake's of London is our reference point for suit & tie in a modern world.
Tailored clothing is dead.
Athleisure is the new suit.
You only wear suits to weddings and funerals.
We've heard all the arguments by now. Consumer habits are changing, tastes & preferences have shifted, what we wear to work (from home) is night & day from what it used to be.
2020 accelerated a much-needed reckoning in the menswear industry. Many old guard, legacy businesses, from mom-and-pop clothiers to publicly traded corporations, have been forced to evolve or taper off. And central to these traditions in jeopardy is the suit, so it's no wonder people think tailored clothing is dying a slow, miserable death.
But I think otherwise. More than ever, I believe (male) consumers are empowered to own how they dress (suit & tie or not). In many cases, it's no longer a matter of wearing what your employer tells you to wear.
That's where Drake's comes in.
A bit about Drake's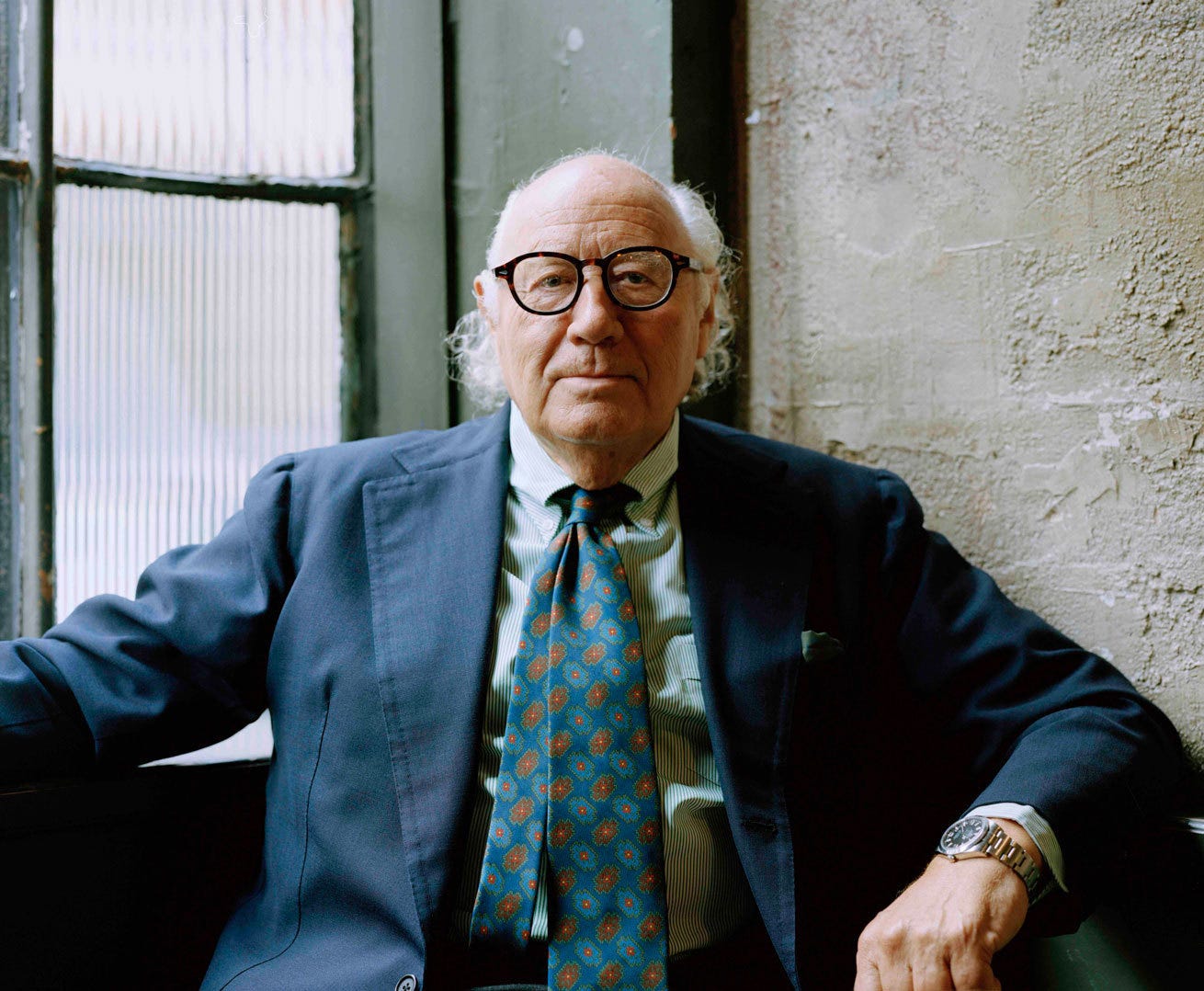 The brand was founded in 1977 by owner Michael Drake (how original).
His model was simple: source quality fabrics and provide men's accessories (ties, scarves) for the top tailored clothing stores around.
As he got older, Drake wanted to retire and was ready to hand the business off to someone else, and it just so happened that his long-time apprentice and protege, Michael Hill, would take the reins.
Mr. Hill had ambitions to take the brand to new heights. He partnered with menswear legend, Mark Cho (of The Armoury, who's built a tailored clothing empire in Hong Kong), and the two became business partners of Drake's in 2011.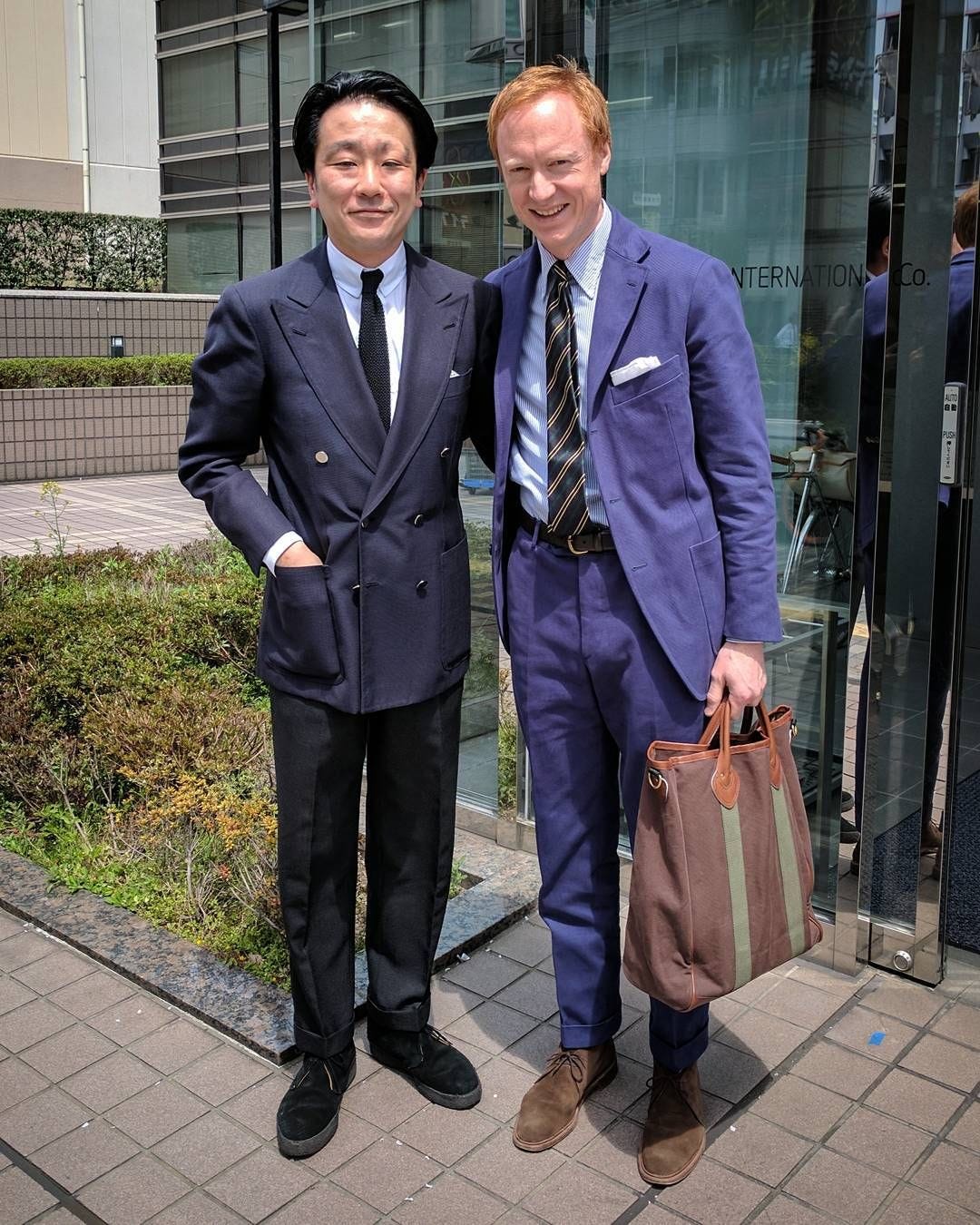 They wanted to elevate Drake's as a reputable design house, one that could stand with the best of Saville Row in London.
Quick side bar: in tailored clothing, you need to know about the significance of Saville Row. It's a street in Mayfair, London. It's long been known as that street in London where you can step into any shop and find a world class tailor and the finest fabrics from across Europe.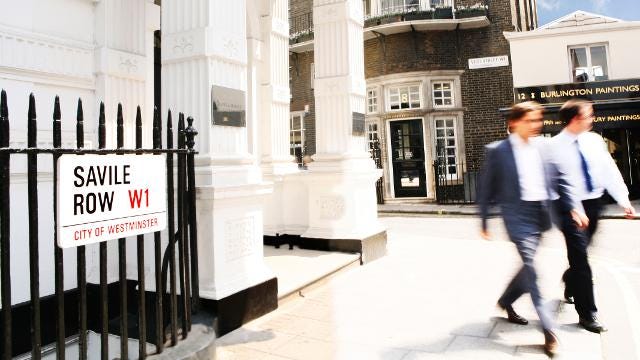 It's haberdashery at its finest. Drake's has a store on Saville Row too.
Why Drake's is Different
There are a few things that keep Drake's at the top of its game. Its investment in:
Beautiful content + creative illustrations.
…are what separate the men's clothier from its old-world incumbents. Let's take a look.
An Online Presence
Albeit, they're using Magento as their platform of choice, but it could be worse. The truth is, Drake's has a simple, uniform digital experience. Their products and categories are clearly laid out by season, pricing, and so on. More than that, their store is highly educational for shoppers, both those who know what they need and those who don't.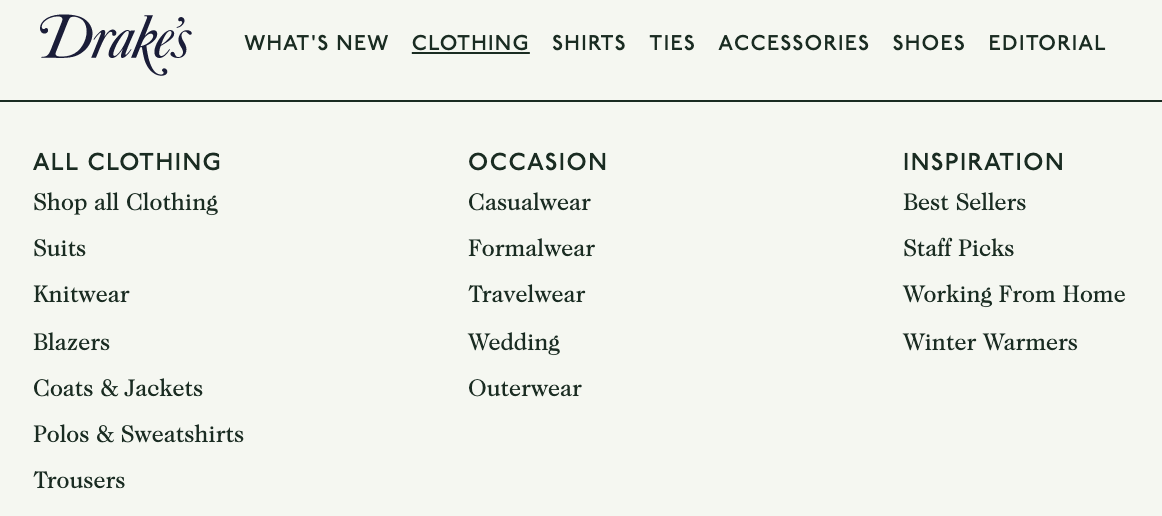 March this year proved to be a devastating month for many traditional clothiers out there, especially older ones, because they had no plan of attack for pivoting online when they were forced to. Fortunately, Drake's was far ahead on this already. Ecommerce is an investment they've been making over the last decade.
They want a steady line of business done online. They don't simply want to rely on in-store interactions. But having an eComm store doesn't stop there.
Creative Content
This is where they're at their best, for a few reasons.
First, if you've explored their editorial section on the site, they cover a wide range of topics surrounding menswear, from food and art to travel. They also let their friends (who happen to be menswear experts in the community) guest write about god knows what, like how to layer seasonally, or the value of a wearing a peacoat.
Legends like G. Bruce Boyer and David Coggins are perfect for this role, because they bring with them the literal ideal audience Drake's wants buying into their brand.
Second, their investment in lifestyle campaigns and creative illustrations is impressive. It creates consistent flavor for the brand, it hammers home a distinct style. When you can recognize Drake's from far off, that's a great sign. It separates you from the noise.
Here's an example: mr. slow boy. He's helped popularize their brand through these dope water color illustrations. These doodles and quirky animated stories about men and their clothes are brilliant, because the remove the high-brow, stuffiness that comes with "suit & tie."
It's informal, elegant, approachable, and best of all: timeless.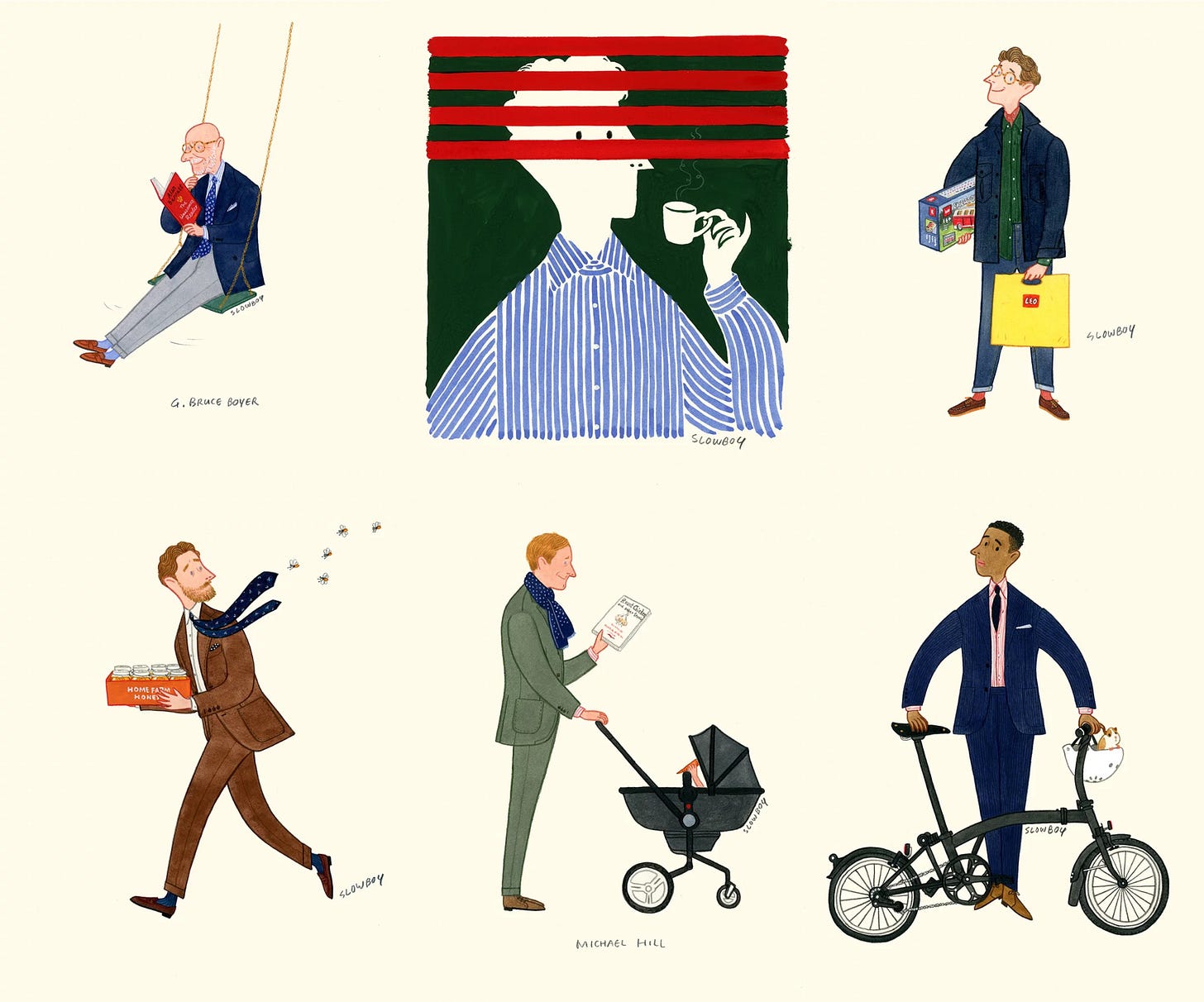 Sticking with the same photographer has also proved to be genius for the brand.
I genuinely look forward to seeing where and what the new Drake's campaign entails. Every season they brilliantly deliver. One of my favorites was when they sent their man, James Harvey Kelly, down to Charleston South Carolina to photograph the land that coupled their collection for that season.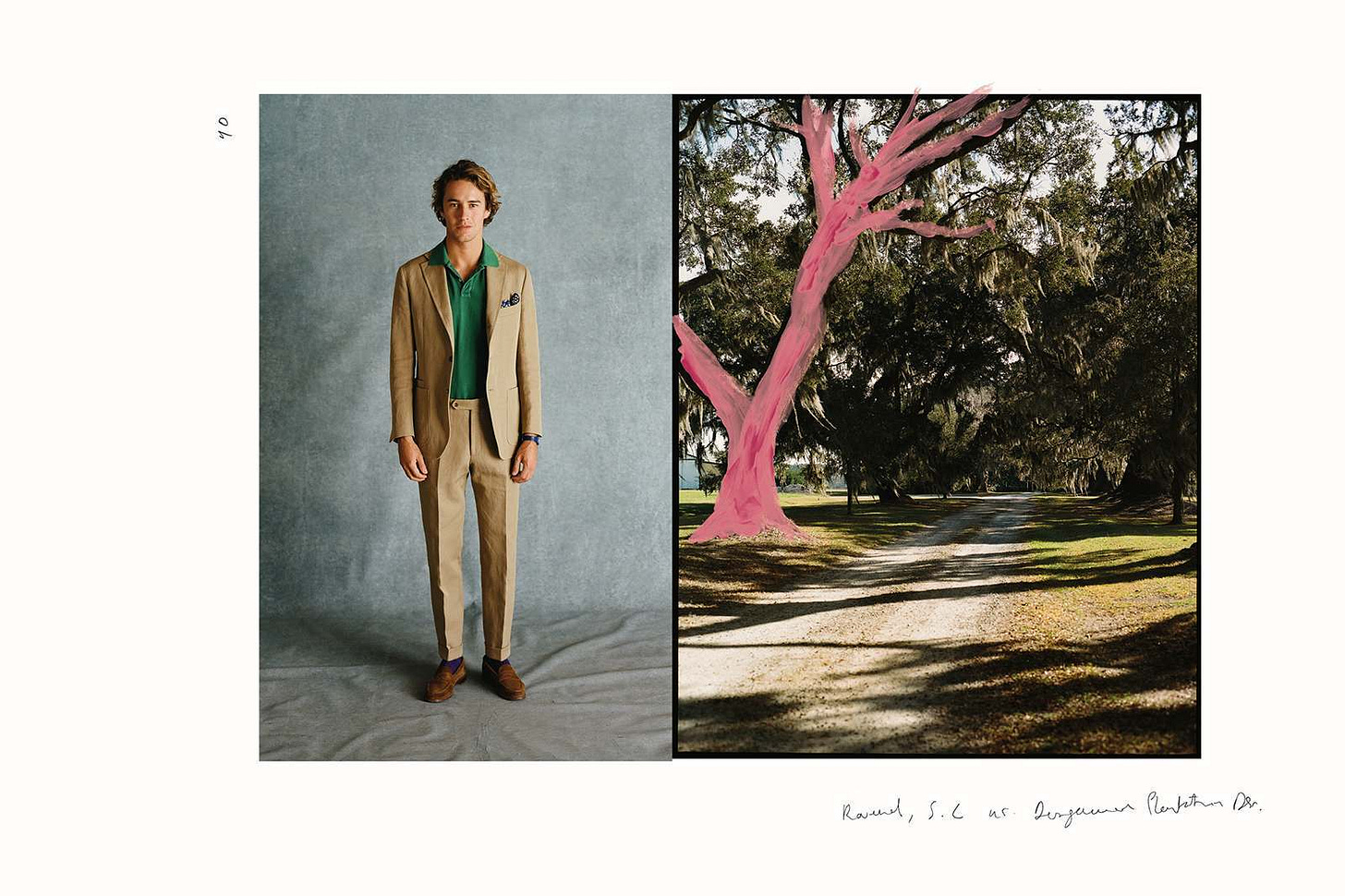 Their Fall 2020 lookbook also bangs. Please, please give your eyes the gift of viewing it.
Last, they make influencers out of their own employees. Great apparel brands get the most out of their community by enabling their community to do the marketing for them.
Drake's gets that.
Here's an old(ish) photo of their original team at the Drake's New York store on Crosby Street. A handful of these dudes (who don't work for the brand anymore) boast thousands of followers on their personal accounts, getting anywhere from 200-600 likes per photo. They're mini ambassadors, they live and breathe the brand.
It's effortlessly cool.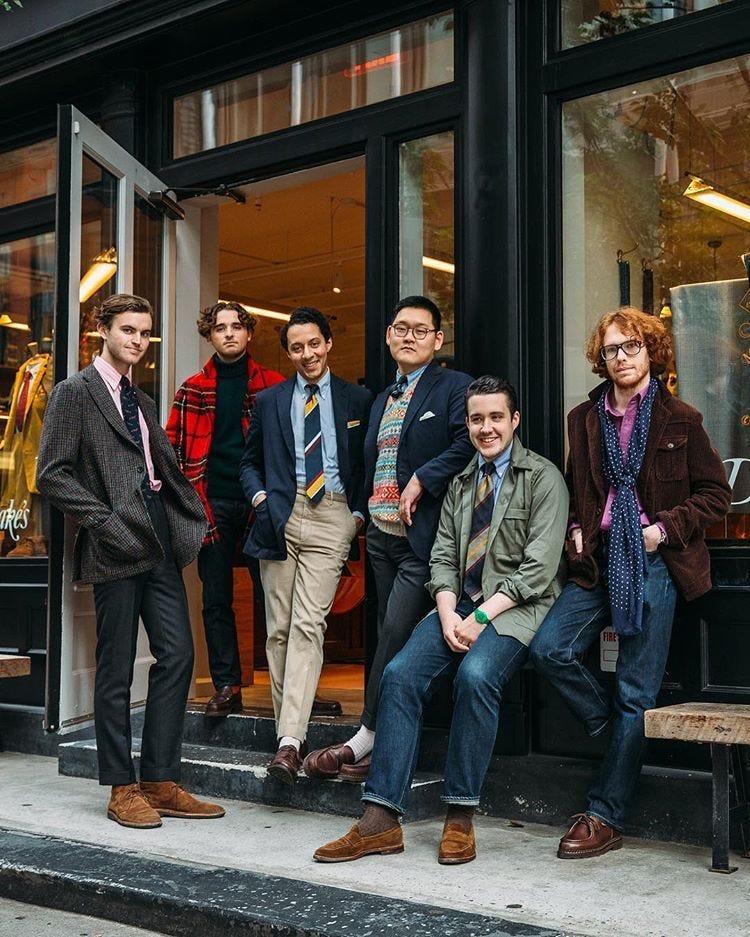 Partnerships
Can't stress enough about how important it is as a clothing brand to forge the right alliances as you grow. Key word: right.
Some brands take the road of scarcity, doing things alone, and it can be isolating.
Drake's doesn't do that. They've done well in this category, forming collabs with the likes of Commes de Garçons, Private White, and the almighty Aimé Leon Dore.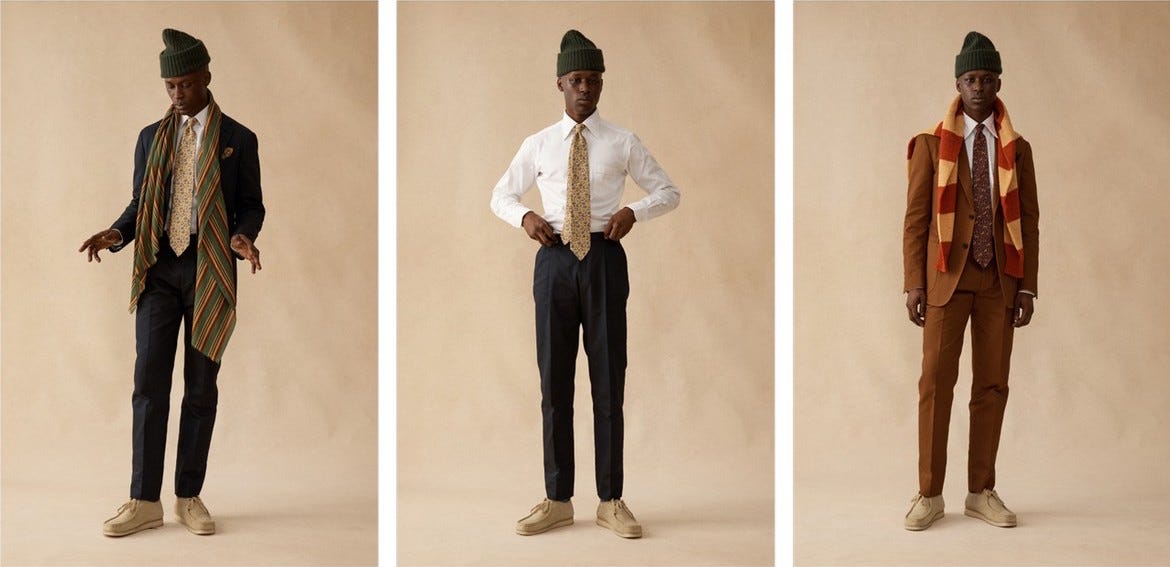 Drake's + ALD teamed up last fall. And god, it was phenomenal. Here's another link to check out the lookbook.
The two brands stores are kind of a stone's throw from each other in Soho Manhattan, so you feel a sense of kinship for each other's craft. It's a mutual respect for the work they've built and where they're going. You see it so clearly in the creative vision and designs.
Wrapping up…
In 2016, I remember walking the grounds of the Fortezza de Basso, an old fort-turned-venue in Italy, where Pitti Uomo (a fashion trade show) happens twice a year.
Seeing collection after collection, it felt like traditional, tailored menswear was more than due for a change. Everything just felt overdone, like it was losing its shine. Don't get me wrong, I've got immense respect for design houses like Zegna, Brunello Cucinelli, and Loro Piana, who showcase their best fabrics and designs each season, but I couldn't help and think how the craft of the suit is at best evolving, and at worst fading.
Couple that with a pandemic and the explosive growth eCommerce has seen in the last 6 months, haberdasheries aren't really positioned to survive in this environment if they act passive.
But, Drake's is different, because they've been making these investments for years. Sure, their brand embodies brick-and-mortar, and as a clothier they connect best through 1:1, in-person relationships. But they're not afraid to go digital.
And it shows.
---
Further advice.
Some menswear legends who have authority to speak on matters of tailored clothing: