Discover more from sprezza
A newsletter exploring menswear and WTF style means.
Welcome to everyplace. We're a community focused on drawing connections between clothing, food, art, and travel. We're not too serious.
If you're tasked with helping your friends & family learn to dress better, consider helping them by sharing this.
---
Fall. Has. Arrived.
It's our favorite season. As you may know, Kirk and I grew up in Florida, where you can't (don't) layer. Ever.
Then I moved to New York, which is basically the opposite of Florida. You get to layer a lot. So, I learned a thing or two about the mixing and the matching.
This is the first of its kind, where we wanted offer a style guide for the season. It's for anyone who's looking to evolve their style, whether that's doing a colossal overhaul or making a few tweaks where it feels right.
So let's talk about style, fall, and layering. Here we go!
General style advice.
1/ Find a tailor. Now.
Evergreen advice: every man needs a good tailor. This is non-negotiable. Tailors are handy for many things, like fitting a suit, tapering, hemming, and more. Hell, maybe we'll just do a whole lesson next on tailoring. The point is: your tailor is sacred. So find a good one in your town and stick with em'.
2/ Tones are good.
Sticking to a family of tones gives you more flexibility when pairing outfits. Whether it's beige, brown, sand, taupe, keep those tones close. Here's a (cheesy, albeit) illustration of where feels good to play when Fall rolls around. We've done the work for you to realize how this fits in to your wardrobe. See below.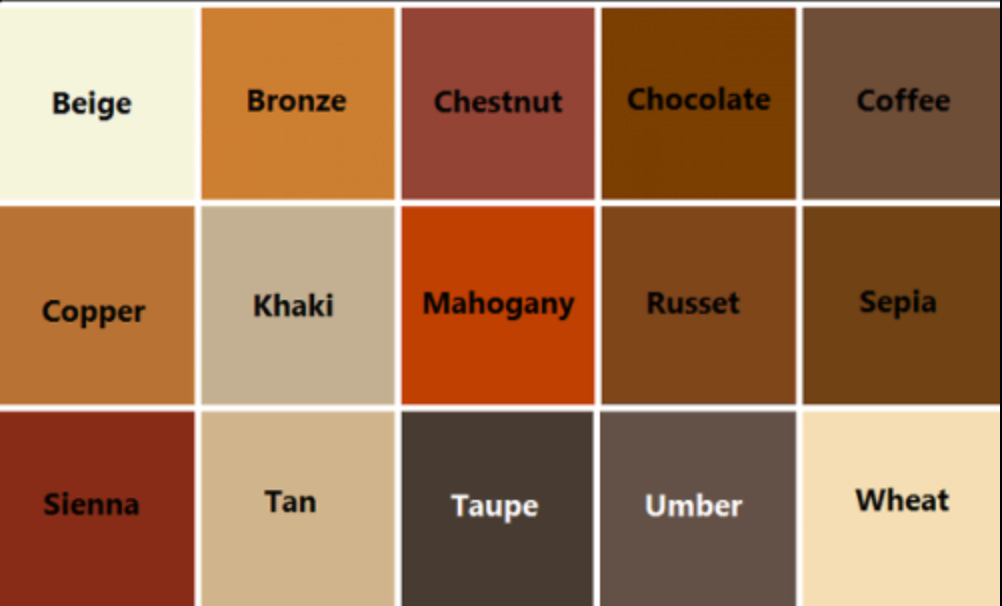 3/ Plaids on solids.
You really can mix the two. Not on every occasion, but it's possible. Not much else to say, just play around with it a little. Don't be scared.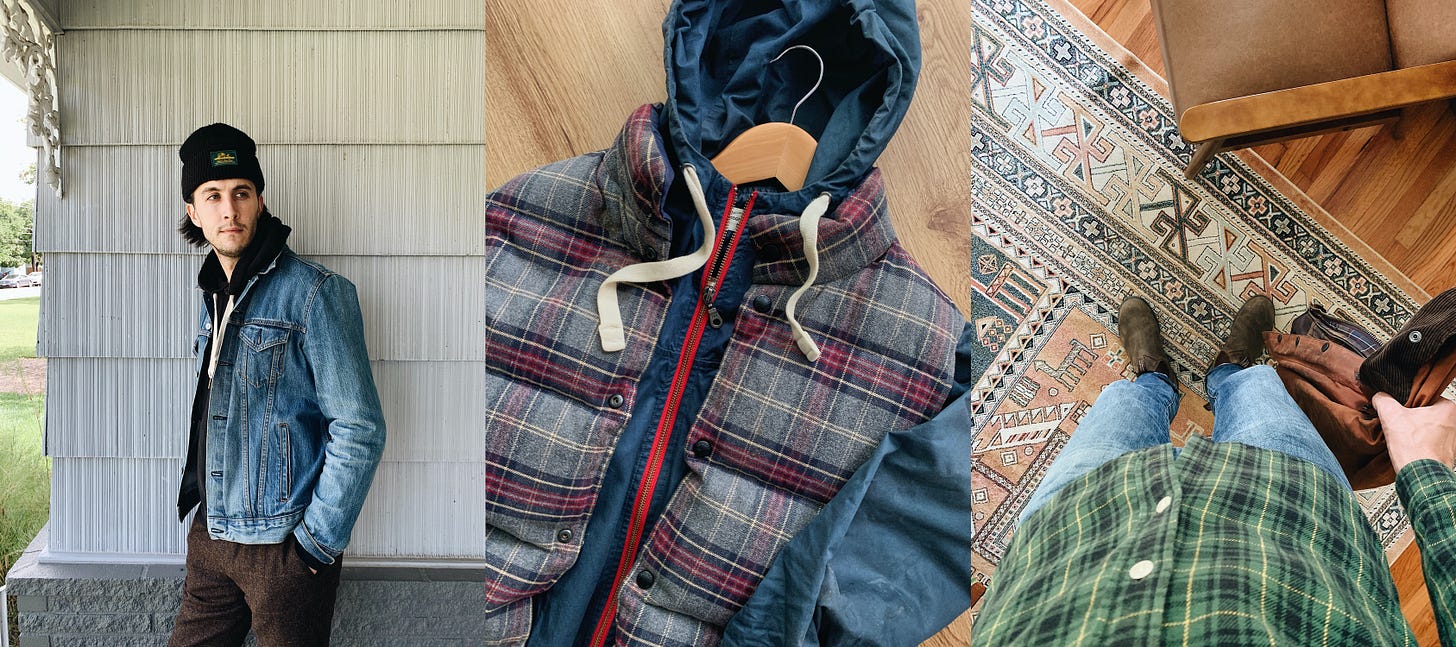 Outfits.
The Sightseer.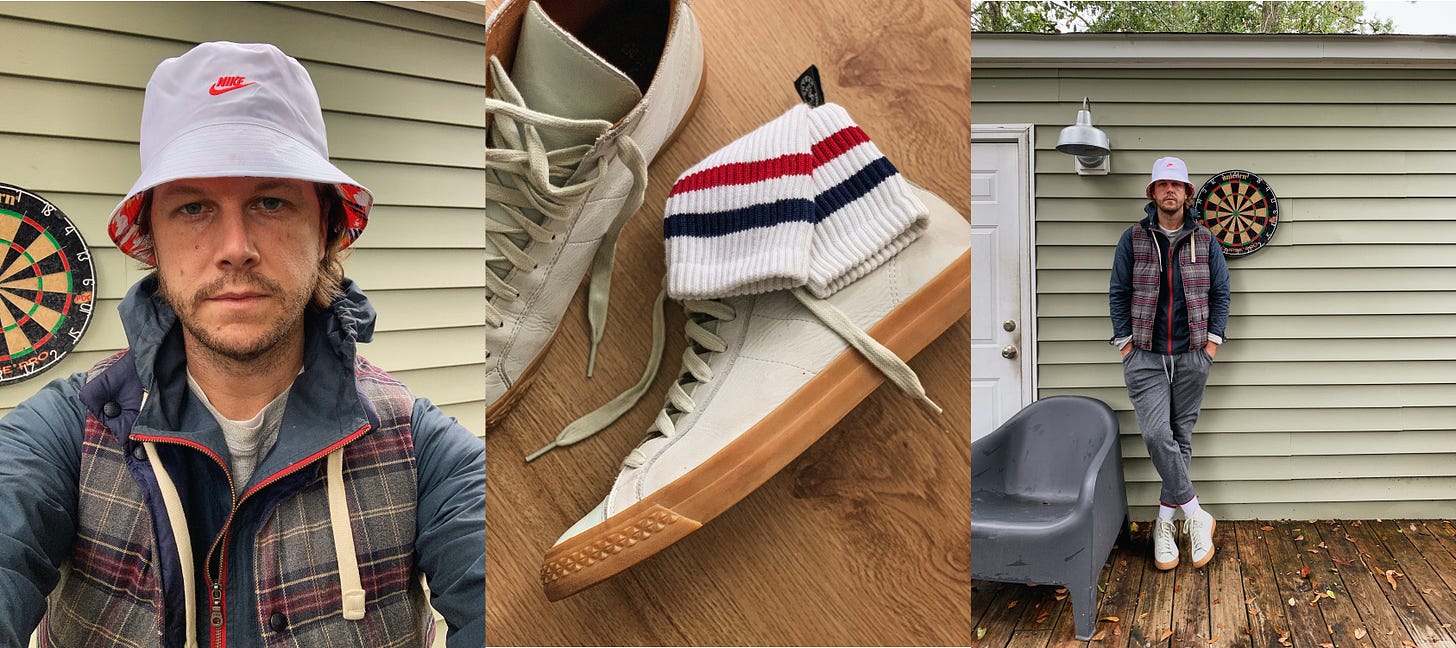 ---
The Stick of Butter.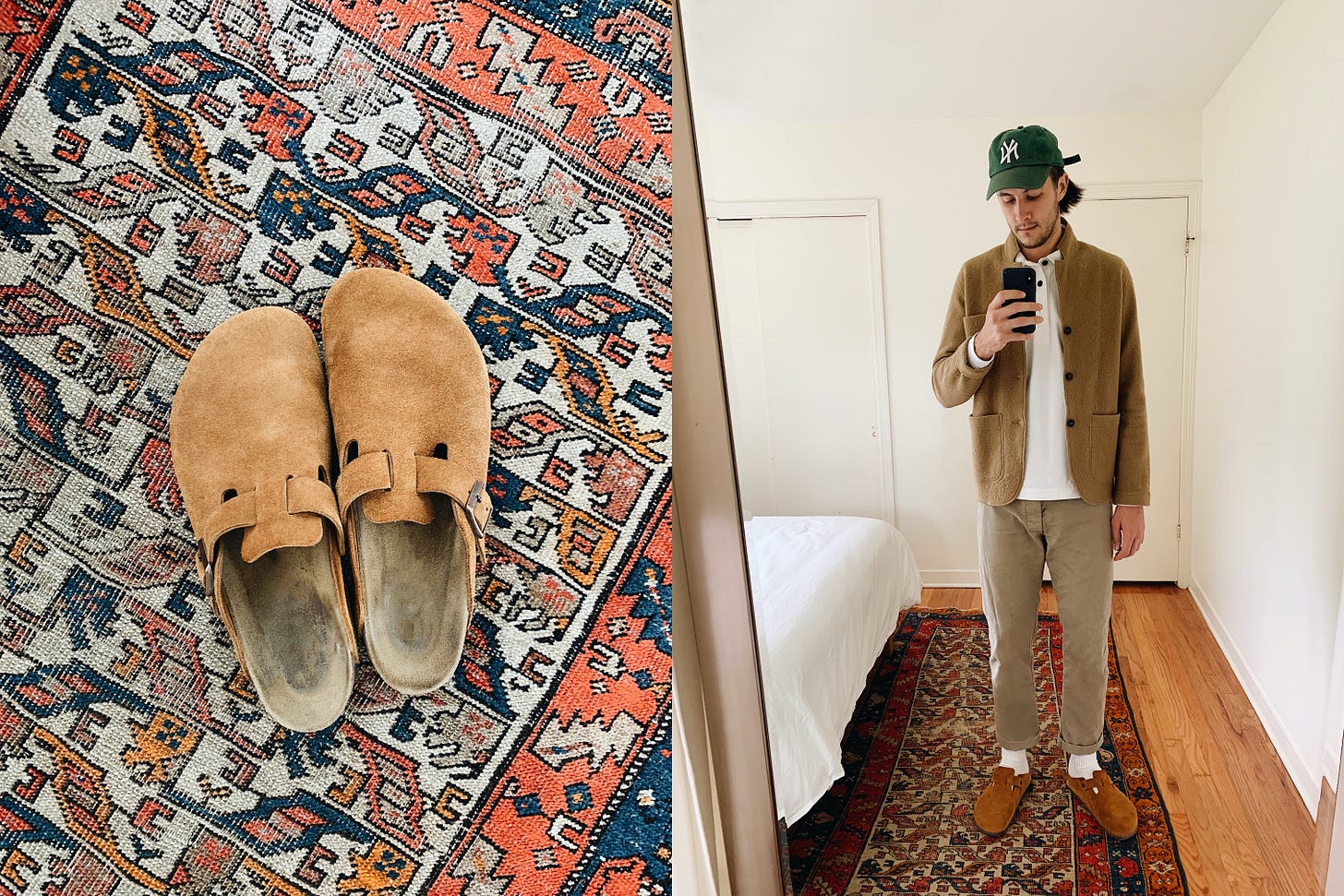 ---
The Paperboy meets Bird Hunter.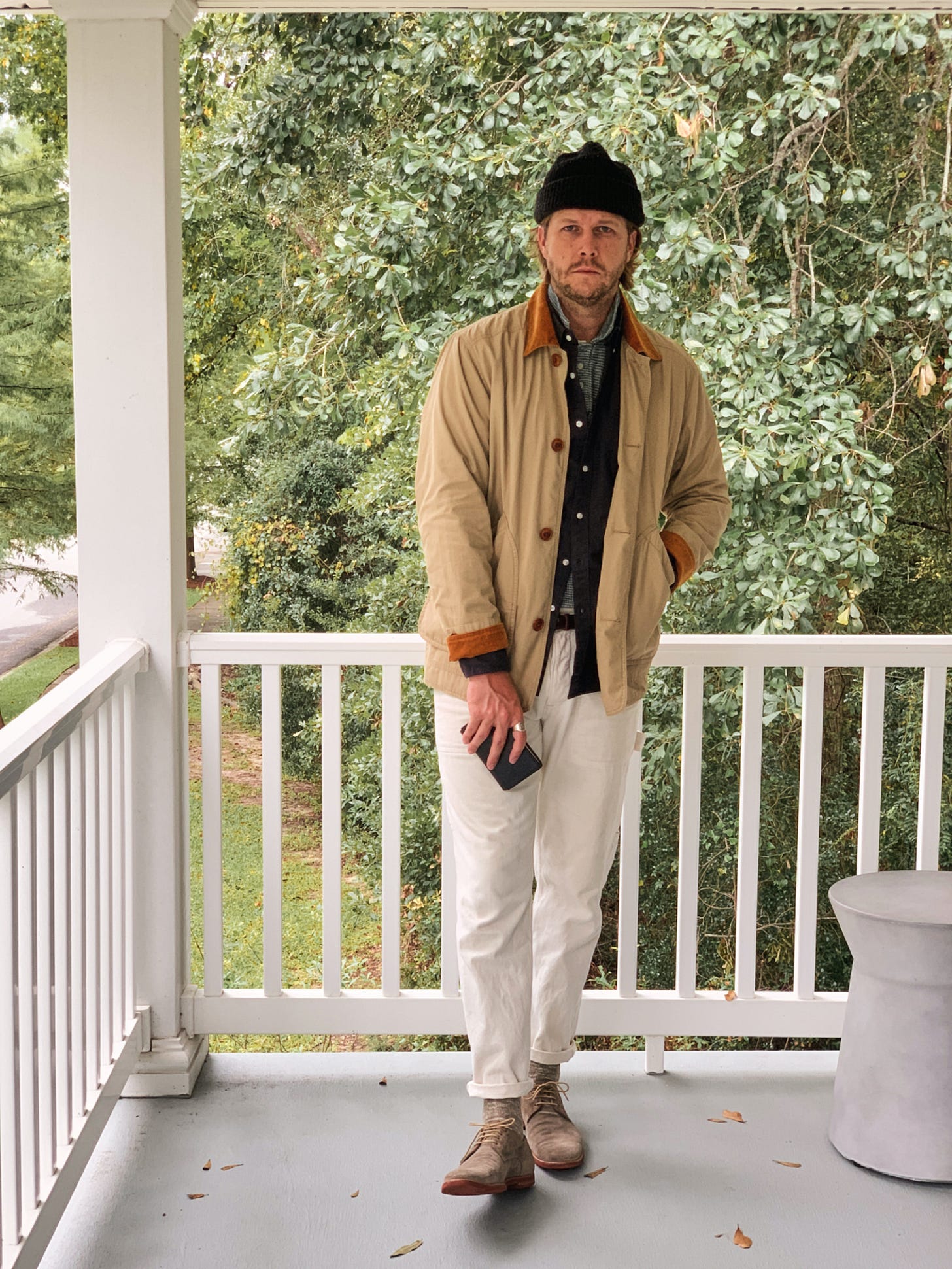 ---
The Cozy Cowboy.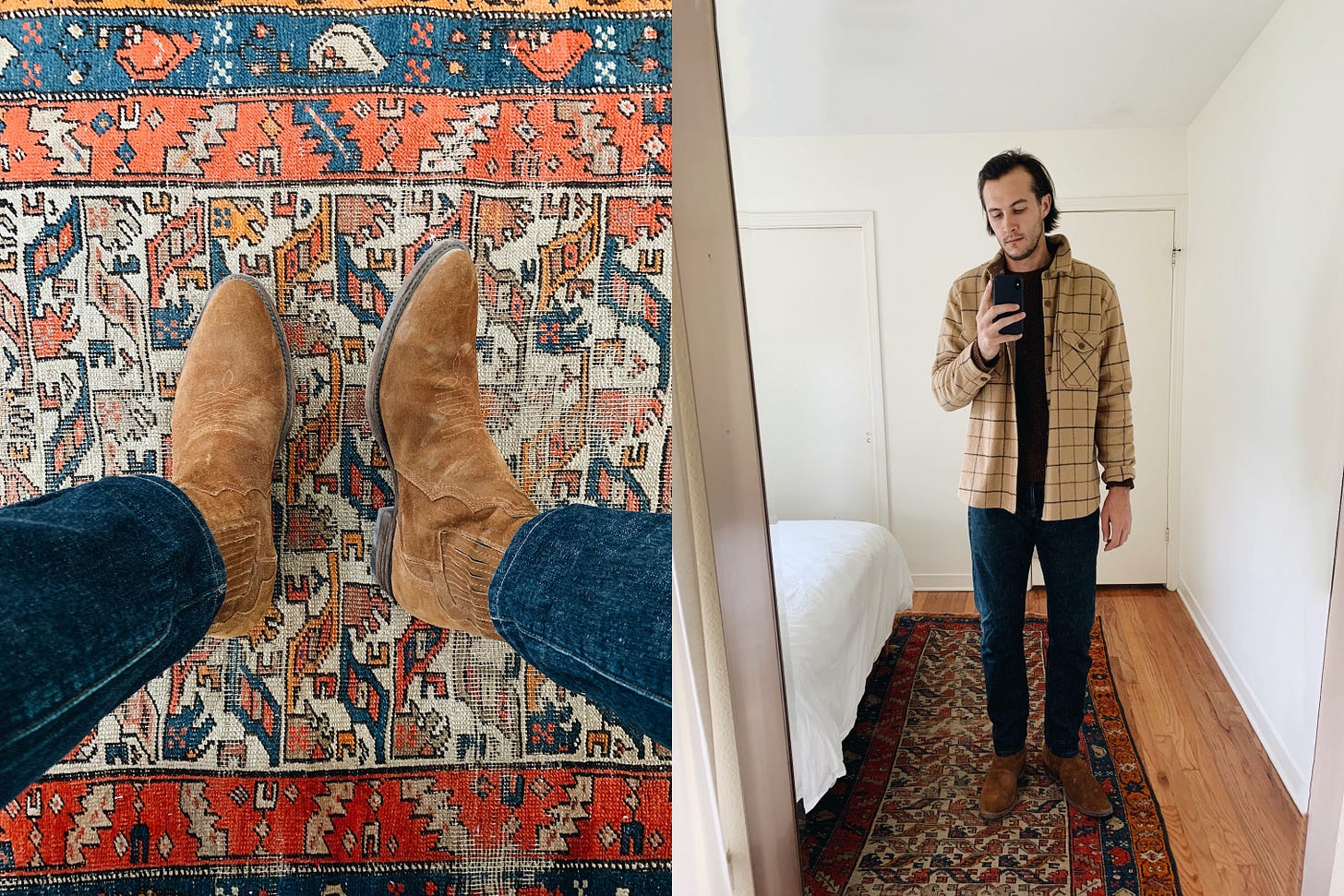 ---
The Art Director.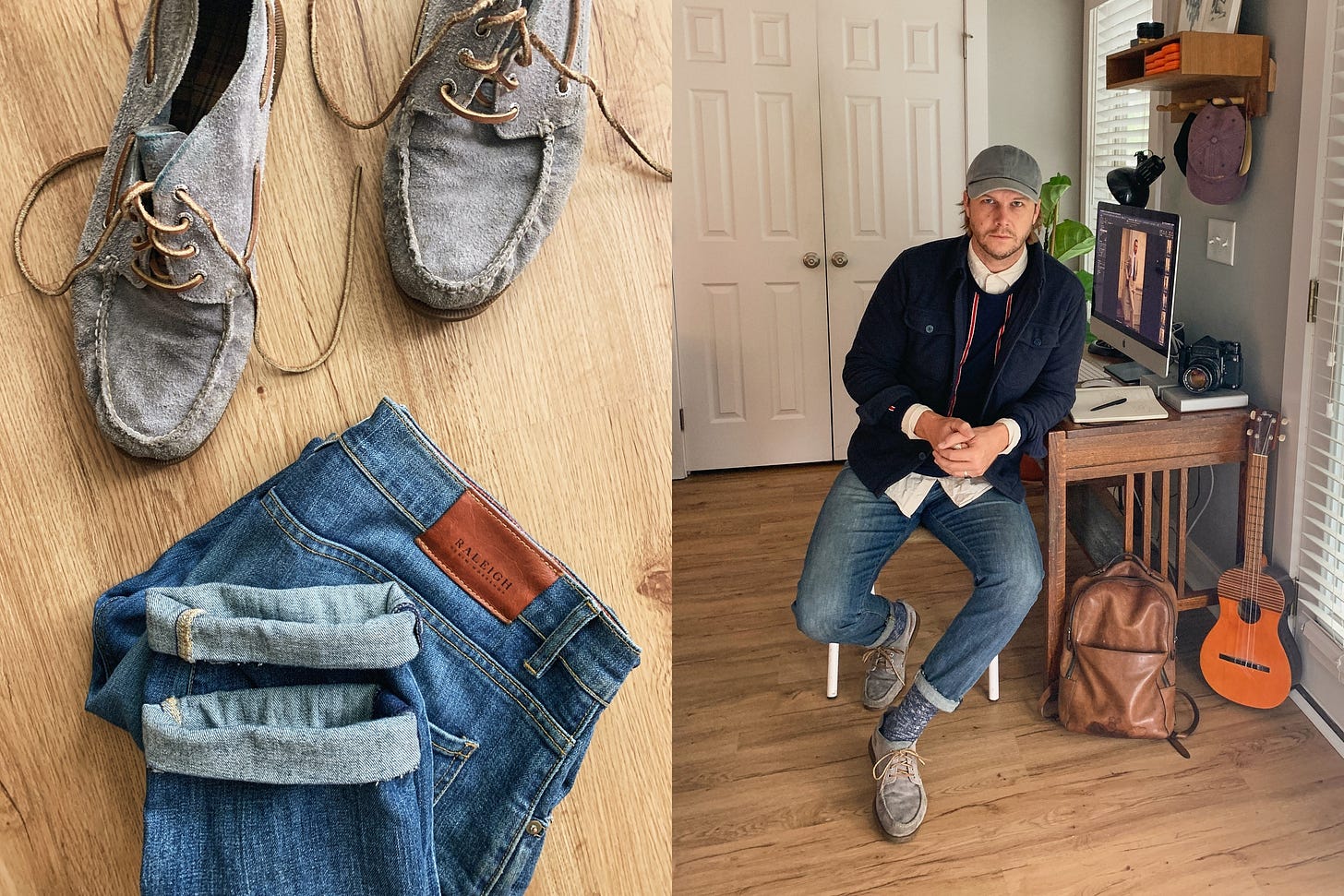 ---
The Williamsburg Graphic Designer.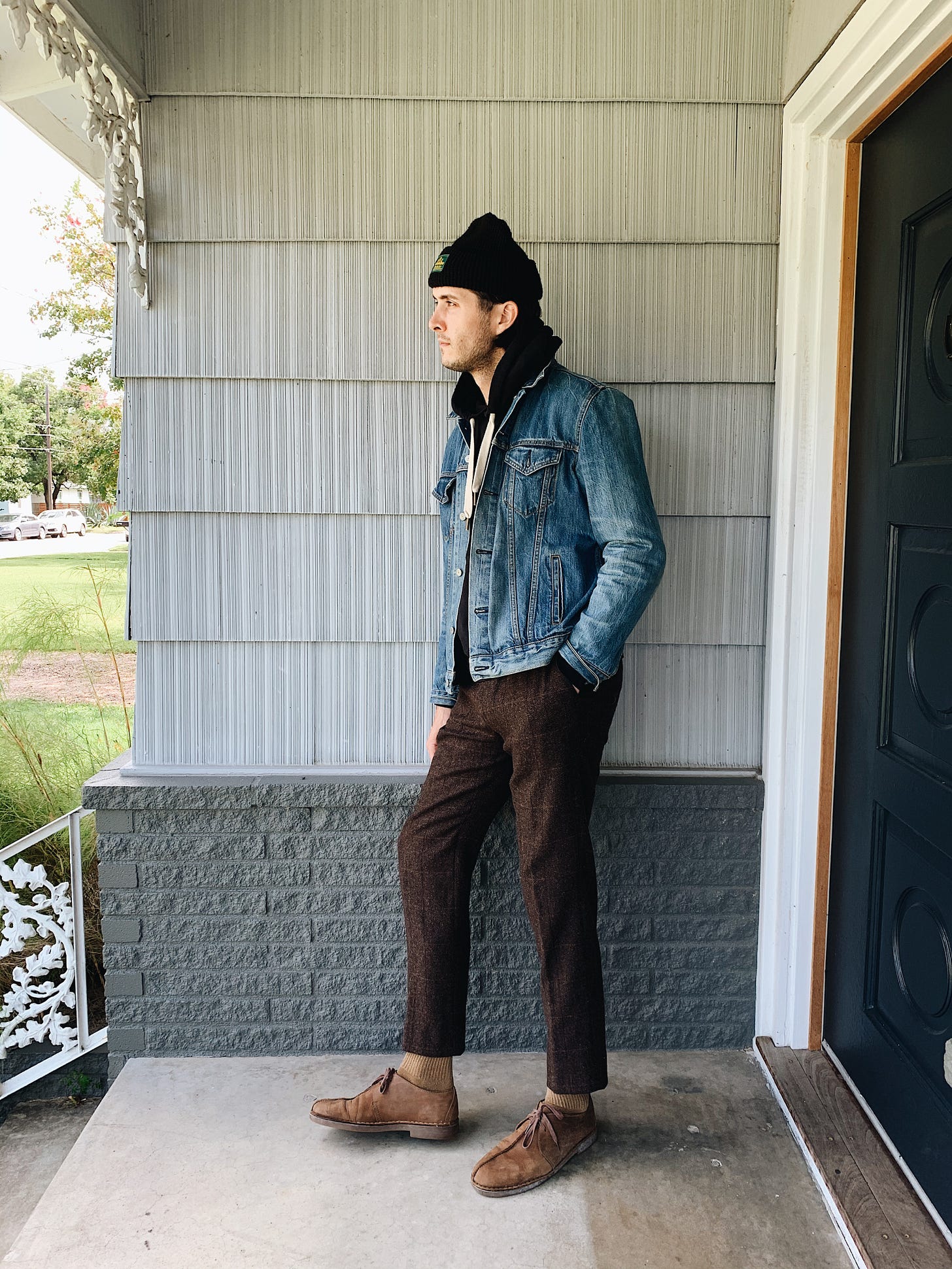 ---
If you've made it this far and haven't joined the community yet, sign up and get dope stories & lifestyle content sent straight to your inbox every week. 📨👇🏻